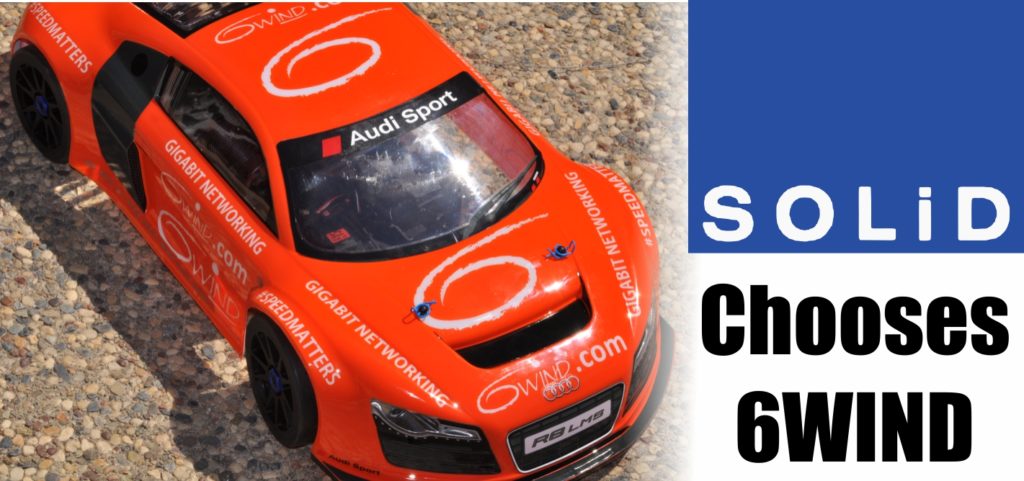 SOLiD Deploys 6WIND to Develop Wireless Equipment for Defense Networks in Record Time
6WINDGate Delivers Performance to Support Heavy Traffic Requirements of Cellular and Public-safety Communications
 Santa Clara, CA, and Paris, France, July 19, 2017 – 6WIND, a high-performance networking software company, today announced that SOLiD, the leader in in-building cellular and public safety infrastructure, has deployed 6WIND to develop innovative wireless equipment for defense networks. SOLiD is a leading provider of equipment solutions for wireless networks, including WiBro systems, which is the South Korean version of Mobile WiMAX.  SOLiD recently won the World Class 300 and Next Global Champ awards in recognition of its growth, technology and innovation by the South Korean government.
SOLiD selected 6WIND's 6WINDGate™ packet processing software to deliver the features, performance and capacity for its wireless systems to support defense networks for the world's densest populations. In addition to 6WIND's software, SOLiD benefits from 6WIND's Data Plane Development Kit (DPDK) expertise, heterogeneous hardware support for multi-core processors, network software design skills and licensed support.
SOLiD's partnership grants access to the following 6WIND software and benefits:
Networking Performance Acceleration and Portability:

6WINDGate source code for Linux networking

Complete accelerated Layer 2 – 4 networking stacks for application performance and portability across hardware platforms
Comprehensive set of features that shortened development time to 6 months to meet customers' schedules
Scalable software supports a complete range of products for ease-of-use with future product development
Virtualization Readiness:

Seamless upgrade path from bare metal to virtual deployments with the same software
"6WINDGate delivers the performance required for our wireless systems to support the largest populations in the world in record time," said Dr. Donghee Kwon, Managing Director of Software R&D, at SOLiD. "We look forward to our continued success with 6WIND as we expand with new products for in-building cellular and public safety infrastructure."
"We are proud to help SOLiD increase its leadership in delivering award-winning wireless equipment for defense networks," said Eric Carmès, CEO and Founder of 6WIND. "Our packet processing software gives innovators such as SOLiD a competitive advantage through the flexibility to deliver networking products that meet carrier-grade network requirements, at a record pace."
About 6WIND
6WIND's networking software solves performance and time-to-market challenges for OEMs and Network Builders. The company's packet processing software and software appliances are optimized for cost-effective hardware, such as Commercial-off-the-Shelf (COTS) servers, with a choice of multicore processors to deliver a wide variety of networking and security protocols and features. 6WIND is based near Paris, France with regional offices in China, South Korea and the United States. For more information, visit http://www.6wind.com.