Virtual CPE Router (vCPE)
The 6WIND vCPE Router is platform-agnostic, running on inexpensive and ubiquitous x86 or ARM processor-based hardware platforms. It can be deployed on a Virtual Machine or inside a container and provisioned through zero-touch provisioning.
6WIND's Groundbreaking vCPE Router
6WIND's vCPE router is characterized by seamless scaling (pay as you grow), integrated security (vSecGW), ease of deployment & provisioning (zero touch) and demonstrated dependability.
It is probably the most efficient routing and security implementation available on the market, providing the best possible performance on any given platform with a minimal hardware resource consumption, which is of particular importance for cost-sensitive CPE applications.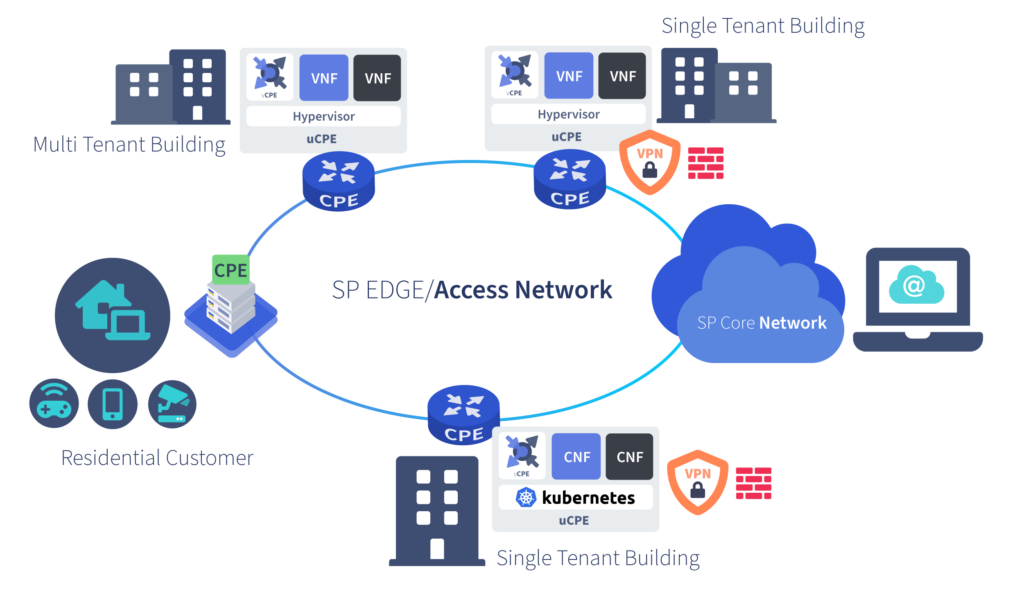 With the uCPE approach, all essential enterprise networking functions and services are integrated into a single general-purpose device, addressing aforementioned time to service, scaling, cost and effort challenges