Board of Directors &
Investors
6WIND is led by senior top executives from different facets of the industry who comprise the board of directors.
Industry Investor Support
Together, they combine a wealth of experience in the Internet and Telecommunications industries with an in-depth understanding of global markets.
6WIND receives backing from top-tier investors, recognized for leading international expertise in identifying a company's growth potential, strong innovation and team quality.
Investing primarily in life sciences companies, in France and other European countries and in The U.S. Sofinnova Partners invests in start-ups and early-stage companies.

Sofinnova Partners is one of the leading independent venture capital firms in Europe

Founded in 1996, Innovation Capital is now part of LBO France, a leading private equity firm based in Paris with more than 3 b€ under management.
Innovation Capital is an international venture capital team with its head office in Paris and a local presence in the Silicon Valley.
Their focus is on venture investments at both the early and late stage, in two sectors: information technologies and life sciences. Their aim is to create value by providing talented entrepreneurs with the resources, experience, and network necessary to turn world-class technologies into great businesses.
TechFund's objective is to identify innovative companies early in their corporate development and assist those companies to rapidly build viable businesses, sustain growth over many years, and create enduring enterprises.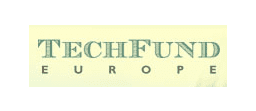 TechFund US, and its European sister fund TechFund Europe, focus on key market segments including networking and telecommunications, enabling technologies, mobile and wireless communications, and Internet infrastructure technologies. Key portfolio companies include Cobalt, Portal Player, SmartJog and Novaled.

Cisco Investments is an active investor with more than 40 investment professionals with deep market and technology expertise located in major geographies, including US, Canada, China, India, Israel, and Europe.
Over the last 20 years, Cisco Investments has invested in hundreds of companies across different segments and helped them build to successful IPOs or acquisitions. Cisco Investments currently has an active portfolio of $2B with over 80 direct investments around the world, and also holds Limited Partner positions in over 35 funds globally.