The 6WIND Virtual Firewall (vFW) product is designed to meet the unique security needs of modern virtualized infrastructures.
L3/L4 Firewalling
Deployed as PNF, VNF or CNF on x86 & ARM standard COTS servers
Stateful firewall, Stateless filters
High capacity, connection rate and throughput
Scalable and high-performance routing and stateful firewalling
High efficiency with Optimized hardware resource usage
Low TCO
With the growing prevalence of virtualization and cloud computing technologies in contemporary IT infrastructures, the demand for virtual firewalls has surged. These specialized firewalls have assumed a pivotal role in safeguarding virtualized and cloud environments, enabling organizations to uphold a formidable security stance while capitalizing on the advantages offered by these adaptable and scalable computing paradigms.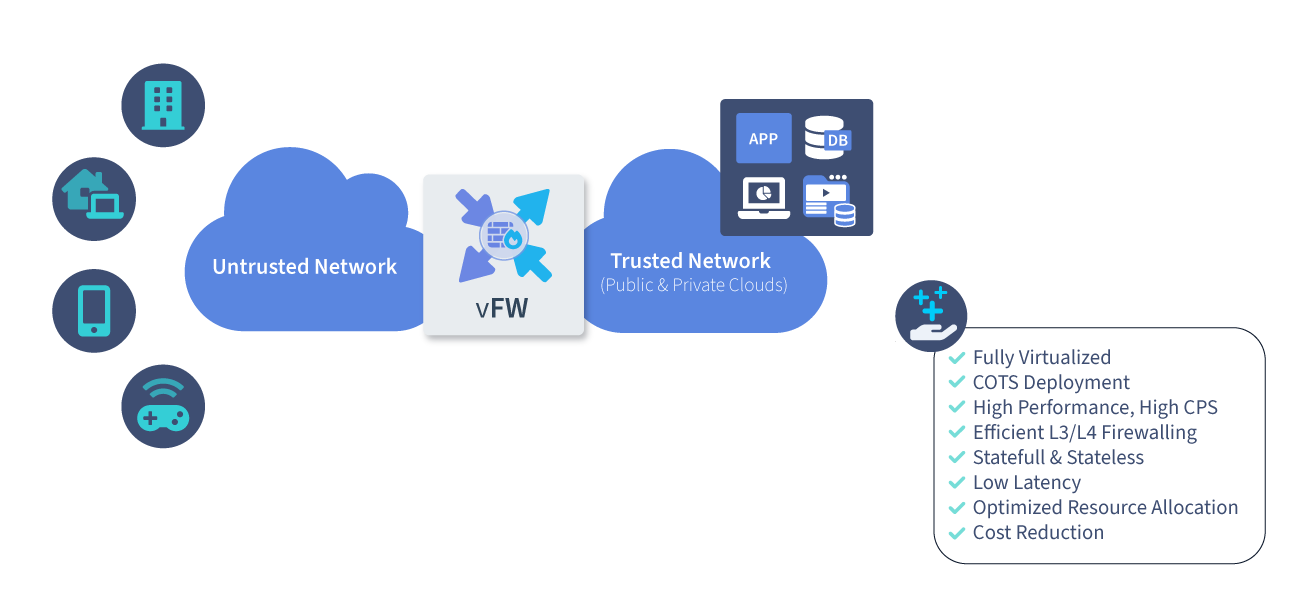 vSecGW
Many use case possibilities for vSecGW: Remote Access IPsec VPN, Secure IoT Infrastructure, Mobile Security Gateway, and many more