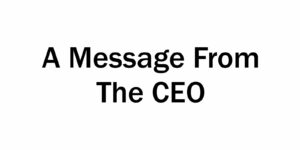 Dear Customers and Partners,
As COVID-19 continues to spread, I would like to update you on the steps 6WIND is taking to ensure further business continuity, in a secure and reliable manner.
Our employees' health is one of the main assets of the company. So, 6WIND has decided to have all of its employees in China, France and the US work remotely for the benefit of safety. Teleworking has been put in place in China on Feb 2, 2020 and has been extended in France and the US on March 16, 2020. Business travels have been cancelled.
As a software company, we have a business continuity plan in place and we are confident 6WIND has the resources to ensure all of its activities. Customer projects won't be impacted despite the obvious challenges the entire world has to manage. The 6WIND teams are of course available to discuss how to adapt working practices to improve our collaboration.
Best Regards,
Eric Carmès
6WIND
Founder – Chief Executive Officer