6WIND will have a presence at Interop ITX 2017 at the MGM Grand, Las Vegas. If you are planning to attend the show, we will be showcasing software products for high performance networking.
6WIND products are the magic software ingredient for transforming available Commercial-Off-The-Shelf (COTS) servers into high-performance networking machines, without the high-performance pricetag.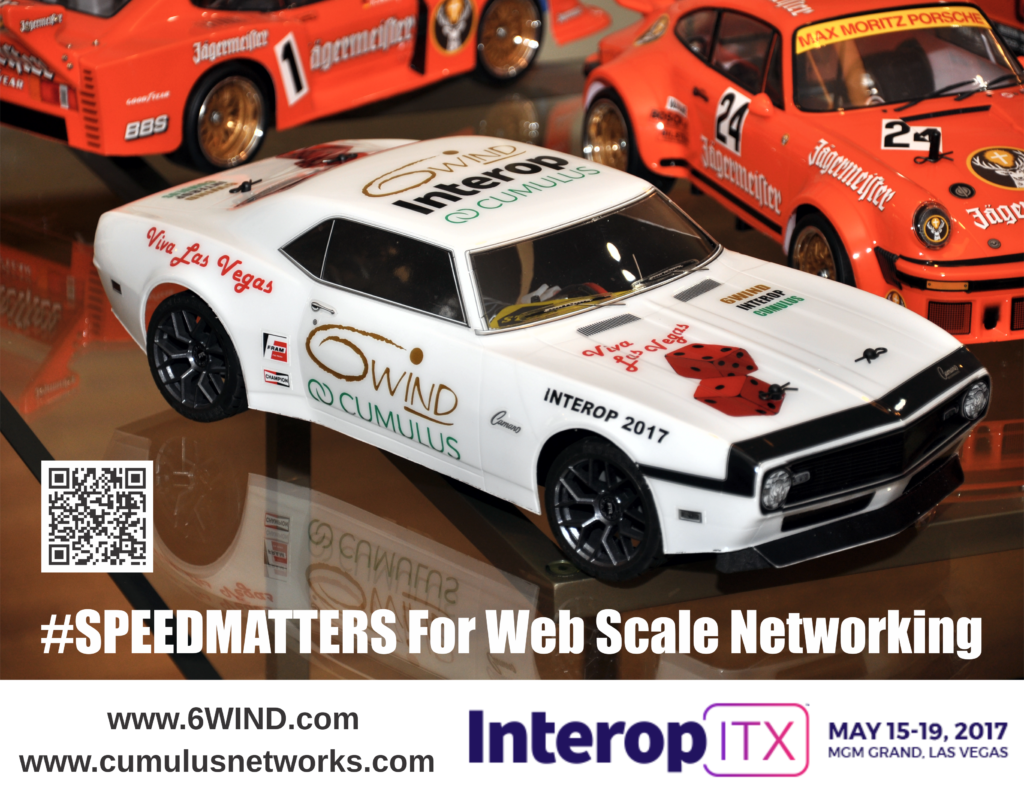 In addition to software demonstrations and executive meetings, one lucky attendee will win software products and an RC car that commemorates Interop 2017, 6WIND, and our show marketing partners at Cumulus Networks.
6WIND @ INTEROP Booth #144
To book a meeting with a 6WIND representative please contact Eva Bonnaudeau.