6WIND customers have been using our IPsec VPN software for over a decade to deliver secure connectivity for remote workers. Our Virtual Security Gateway vRouters have successfully replaced hardware VPN Concentrators and Security Gateways with software on commercial-off-the-shelf (COTS) servers and virtual machines for global companies such as AT&T, dacoso and NETWAYS.
Today we published a new VPN Concentrator Deployment Guide to help you quickly configure 6WIND Virtual Security Gateway vRouter to support remote workers and road warriors. Our Deployment Guide shows you how to deploy a fully redundant VPN Concentrator solution in High Availability mode that can scale from 1G to 200G throughput capacity, and 1,000 to 50,000 tunnels, all in software. Increased capacity and tunnels are possible with a simple license key update.
VPN Concentrator vRouter: Replace Hardware with Software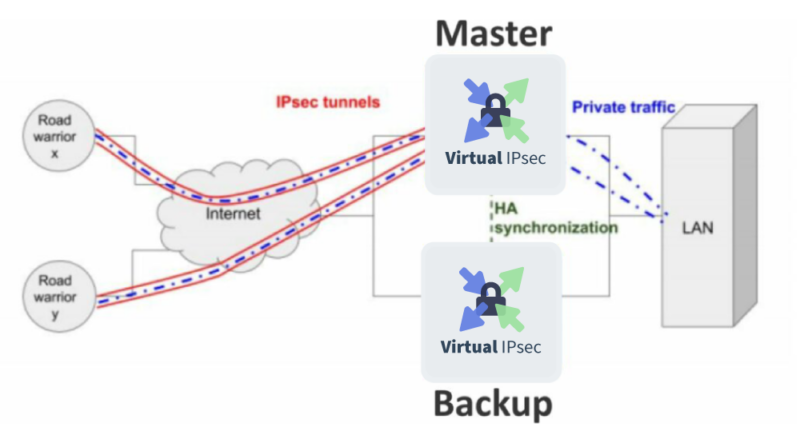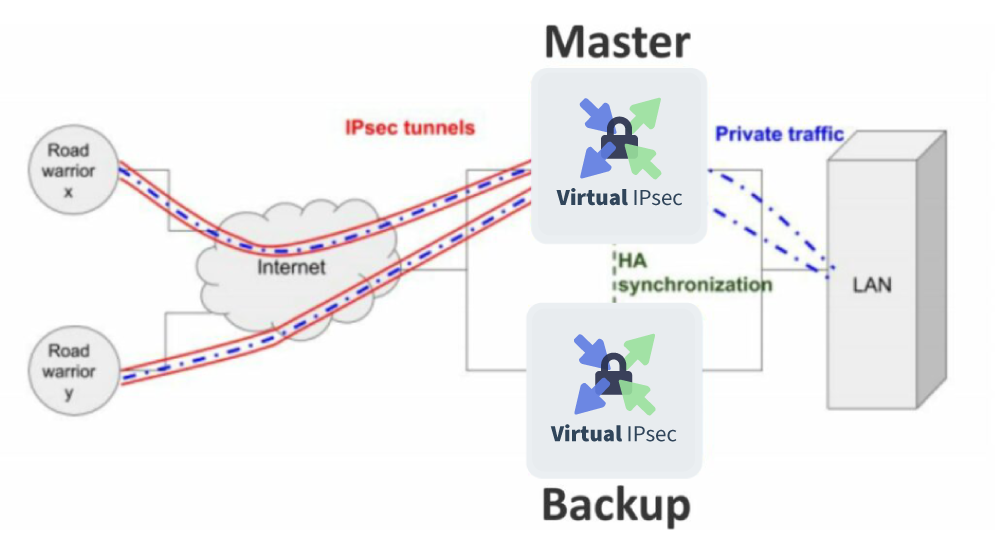 Watch our demo to quickly see for yourself:
Performance: 10,000 tunnels sustaining 10 Gbps in both directions
Features: VRRP provides a single IPsec endpoint in both directions and IKE High Availability is configured for seamless failovers
Management: NETCONF/YANG management engine allows monitoring for VPN Concentrators with secure traffic
Monitoring: YANG-based KPIs integrated with the InfluxDB Time-Series Database and the Grafana analytics dashboard
Request a Free Evaluation for our Virtual Security Gateway vRouter today.