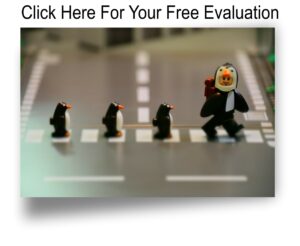 6WIND vRouter: The Software Router for ISPs
Internet Service Providers (ISPs) are replacing legacy border hardware routers with 6WIND Software virtual routers (vRouters). Thanks to 6WIND's vRouter design, ISPs worldwide are migrating from proprietary hardware to software on commercial-off-the-shelf (COTS) servers through bare metal and virtual machine deployments.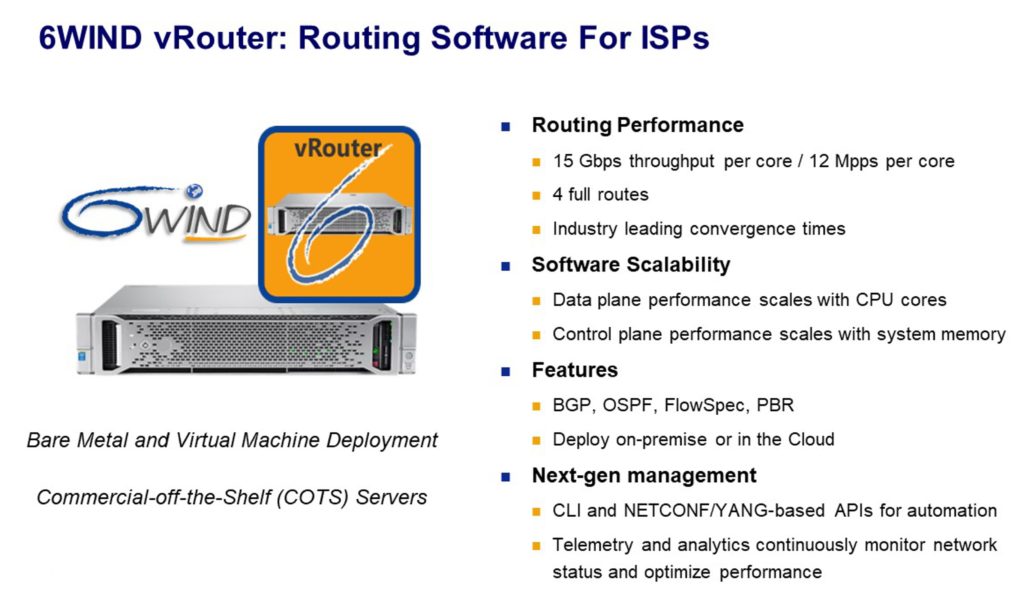 We've successfully replaced Cisco and MikroTik hardware routers and Brocade vRouters with our focus on performance, features, management and support. These deployments help our customers migrate from proprietary hardware, or upgrade to higher performance software, enabling a successful transition to white box networking.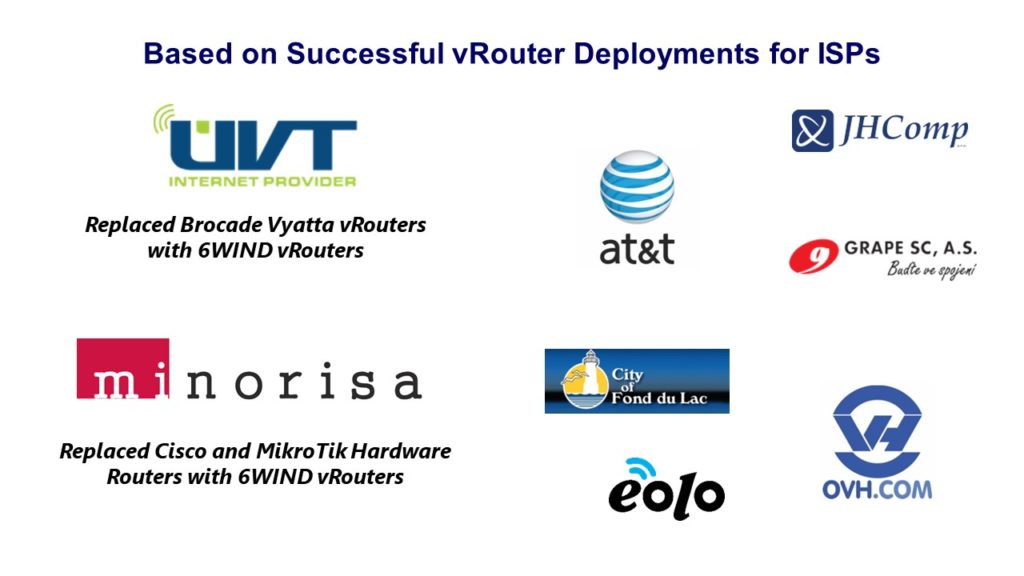 Depending on the ISP's size, scalability and throughput requirements vary. It is common for a Border Router to handle 10 Gbps of routing, multiple BGP full routes due to redundancy and BGP multi-homing. BGP convergence time is also a critical item. 6WIND's vRouter meets these requirements with a significant software advantage.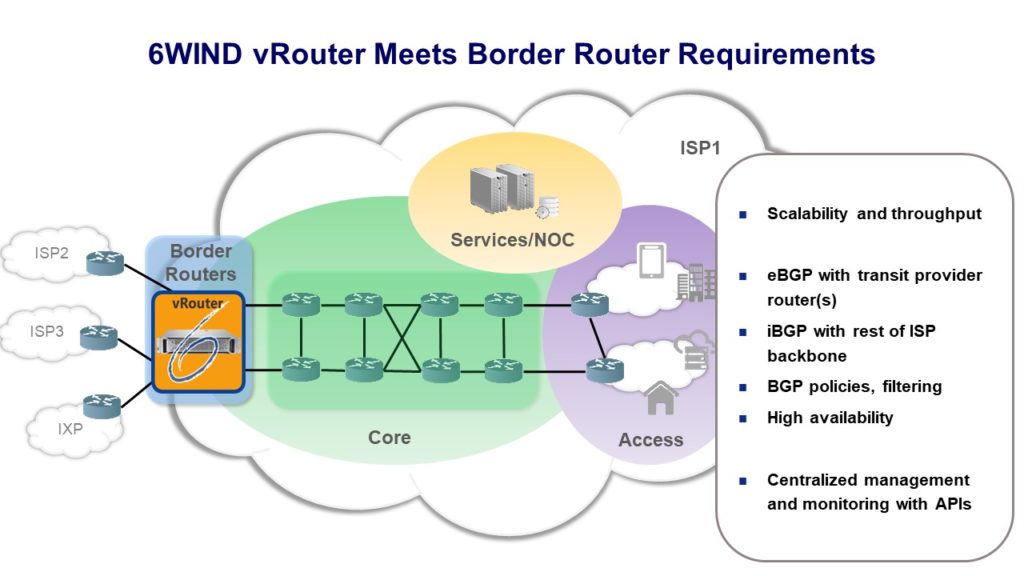 6WIND's vRouter allows ISPs to build a range of Border Router solutions on COTS servers with the same software. We support a range of powerful x86 CPUs and NICs. We support x86 servers from market leading vendors. We license our software with 1G to 100G options with a choice of perpetual or annual subscription.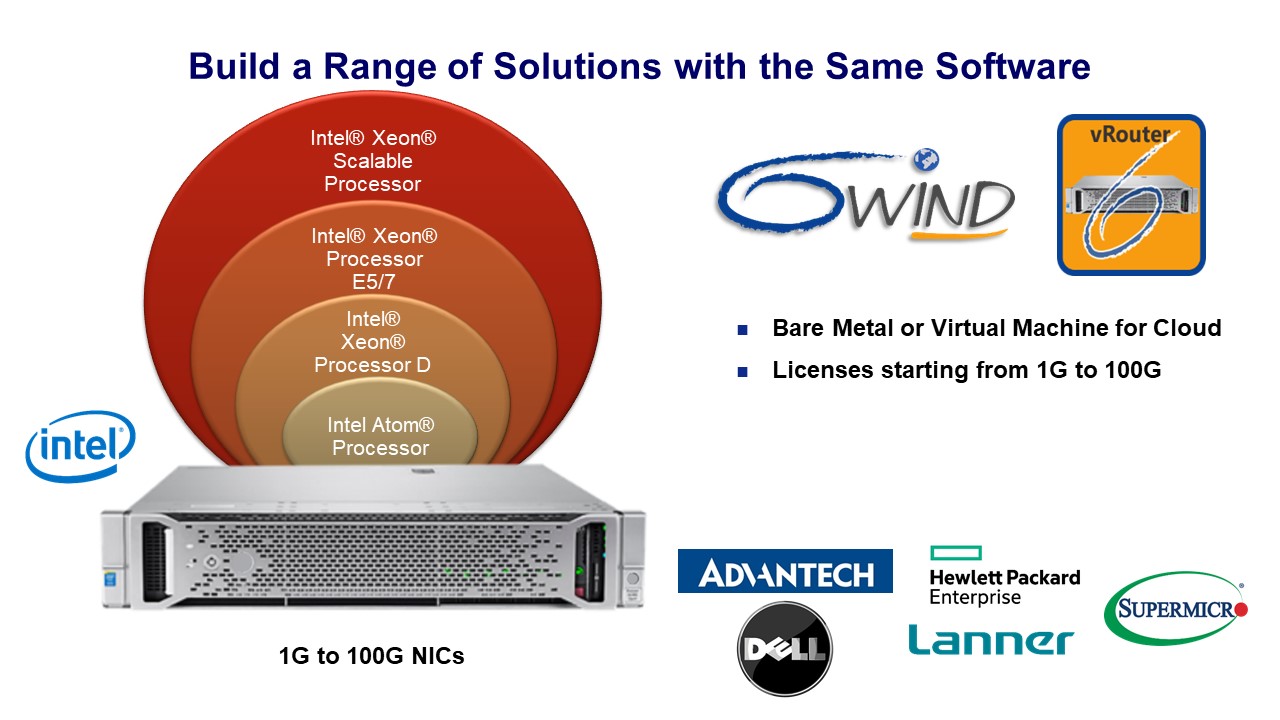 ---
Additional Resources
Webinar: Replace Hardware Border Routers With vRouters
6WIND Border vRouter Deployment Guide
Intel® and 6WIND Border vRouter Solution Brief
Frequently Asked Questions to Help You Get Started