6WINDGate can be deployed on bare metal servers, in virtual machines and containers with the same level of performance.
On bare metal servers or in virtual machines, 6WINDGate uses the resources of the Linux kernel.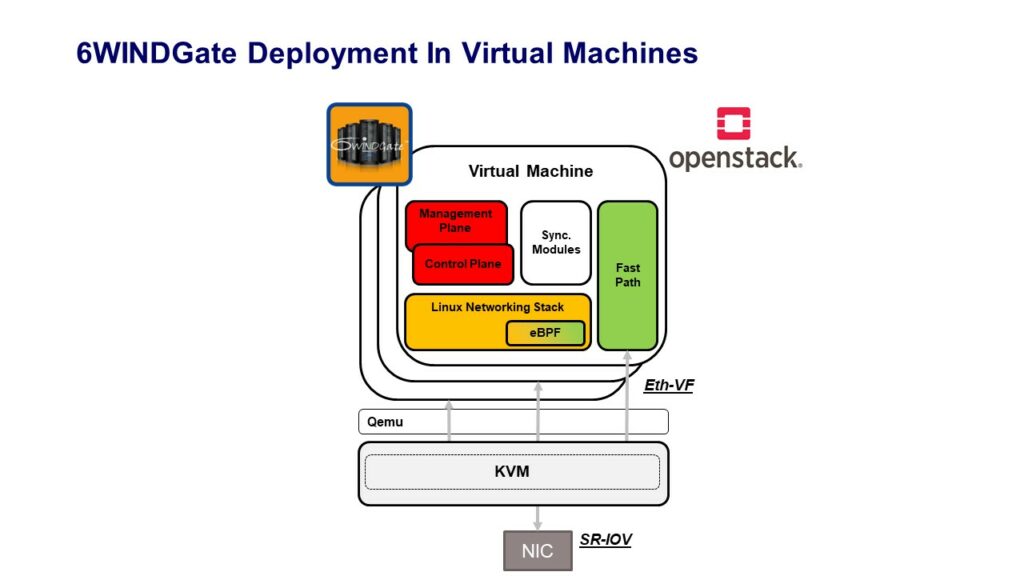 In containers, each 6WINDGate instance running in a container shares a single Linux kernel with the other containers.