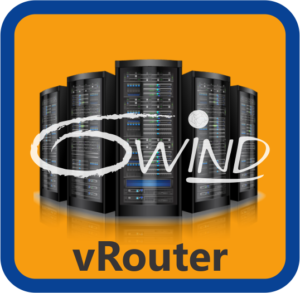 6WIND vRouter Solutions
6WIND virtual routers, or vRouters, are deployed as software routers on commercial-off-the-shelf (COTS) servers. They are successful to replace hardware routers from Cisco, Juniper, MikroTik and more with use cases from 1G to over 100G throughput requirements. Customers save 50 – 90% of their costs after replacing hardware routers with 6WIND vRouters.
Testimonial
"6WIND's vRouters are a testament to the power of networking software to meet the demands of our fast growing, high speed ISP business. With 6WIND software we tripled our capacity to service our customers on the same X86 server platforms without any additional hardware purchases." -Vivek Raina, CEO at Excitel Broadband
"We selected 6WIND's vRouters to replace our Brocade Vyatta vRouters because 6WIND immediately solved our performance and stability issues while adding industry leading support. With 6WIND vRouters, we have high performance software routers to meet our growing ISP demands while using our existing server infrastructure, without additional hardware investments." -Štěpán Železný, Economic Manager at JHComp
"6WIND's vRouters have the best virtual packet processing engine we've seen on any virtual routing platform. No other products we've looked at perform anywhere close to 6WIND."  –Rick Jenssen, Senior Director of Consulting Systems Engineering at Arbor Networks.
"6WIND's vRouters helped us migrate our entire core network to 40G while connecting directly to our Service Providers' network and increasing scalability for growth. 6WIND meets our performance, reliability and feature requirements with software on commodity servers to support our broader architectural transition to white box networking."  –Pau Nadeu, System Network Manager for Minorisa de Sistemas Informáticos y de Gestión, S.L.
Software Value Proposition:
Replace hardware routers with 6WIND vRouter
Products:  6WIND routing software is delivered in software packages tailored for Service Providers, Enterprises and OEMs.
Ready-to-Use Software Appliances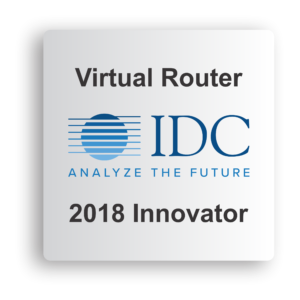 6WIND routing software includes decades of successful deployments within Service Providers, Enterprises and OEMs of all sizes.
PIT US Powers Internet Exchange Point Services with 6WIND Virtual Routers
Excitel Broadband Replaces MikroTik BNG Routers with 6WIND vRouters for 200,000 Users
Internet Service Provider JHComp Replaces Brocade Vyatta vRouters with 6WIND Virtual Routers
Arbor Replaces Vyatta VyOS vRouters
Minorisa Replaces Cisco and MikroTik Core Routers
Use Cases: 6WIND routing software meets requirements for Service Provider and Enterprise use cases.
6WIND's vRouters provide both traditional, CLI-based management and IT-style management based on automation and integration with high level orchestration tools. 6WIND proposes YANG-based NETCONF APIs and supports standard Linux APIs such as iproute and iptables. Configuration can happen through Linux, the CLI and APIs for integration with third-party management tools and orchestrators. For Monitoring, we support the traditional SNMP and syslog mechanisms, plus telemetry through sFlow and graphical analytics (Grafana) with time series data base, including pre-integration with InfluxDB and Grafana. Our data models leverage YANG and are therefore easily understandable and extensible.
Webinars
Watch our Webinars to learn how routing software replaces hardware routers.