6WIND vRouter Webinar Replay: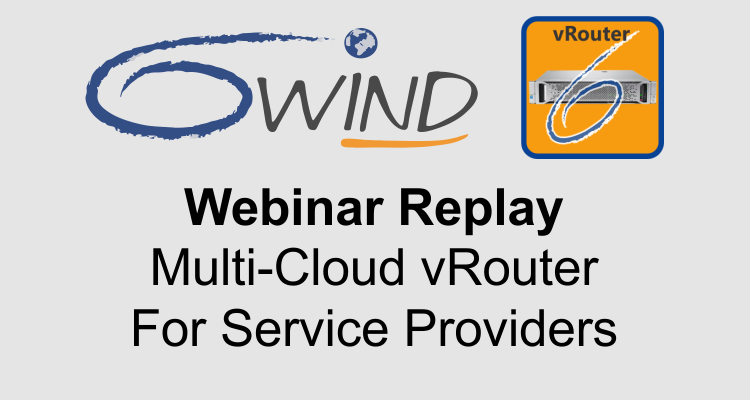 Multi-cloud Virtual Border Router for Service Providers
Do you or your customers host services on different cloud platforms such as AWS, Microsoft Azure and Google Cloud Platform?
Watch 6WIND's Webinar and learn how to provide high performance, secure, reliable, connections to multiple Cloud Services, using vRouters as an alternative to hardware routers.
Benefits include:
Manage hundreds of customers with a single vRouter instance.
Deploy as a VM (KVM or VMware) or bare metal on COTS servers in Service Provider data centers.
CLI, NETCONF/YANG and Key Performance Indicators (KPIs) for integration with Service Providers' management frameworks.
Features include BGP for connectivity to cloud platforms, QoS per customer to ensure Service Level Agreements (SLAs) and ACLs.
During our Webinar, we will show a live demo of our vRouter handling traffic in multi-cloud environments.