6WIND is pleased to announce a vRouter Demo at Mobile World Congress in conjunction with Advantech and Cloudify. Participants will witness how high performance networking software combined with commercial off the shelf servers (COTS) and open source orchestration powered by TOSCA with cloudified management can offer alternatives to expensive networking equipment.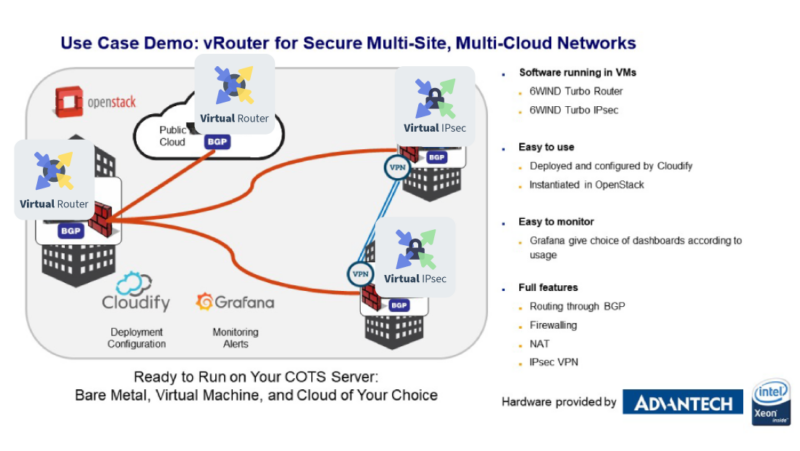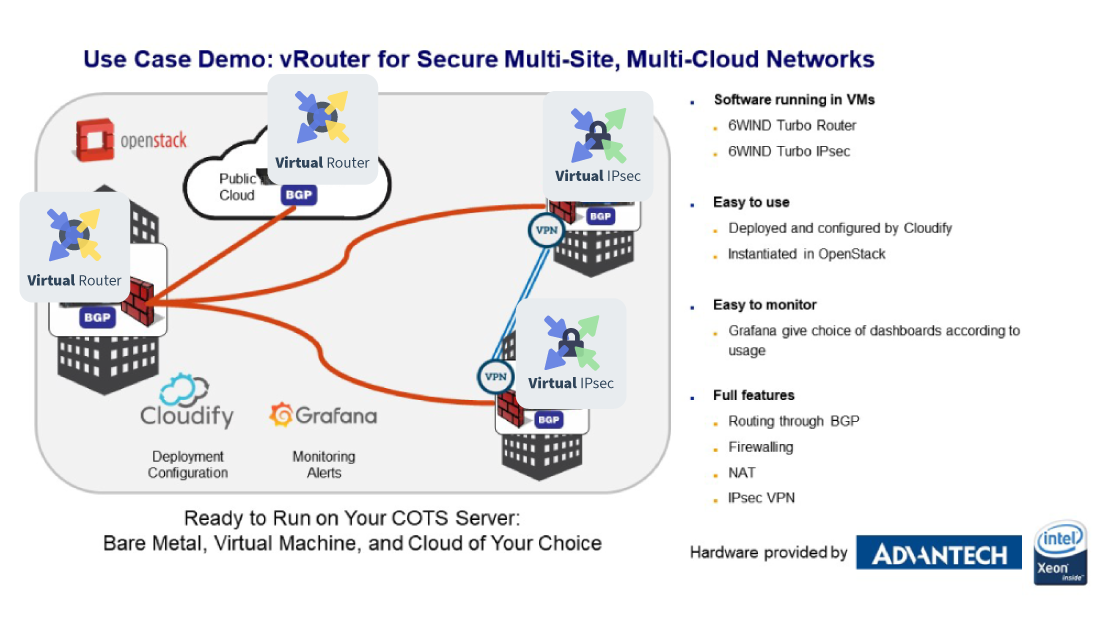 Mobile Operators are transitioning to COTS servers with software-based appliances and virtualization to solve networking challenges that were previously only addressed with proprietary hardware solutions. Use case examples for white box networking alternatives include 4G/5G backhaul infrastructure, Broadband Network Gateways (BNG) and uCPE (universal Customer Premise Equipment).
Read the official press release here.
Read details of our presence at Mobile World Congress 2018 here.