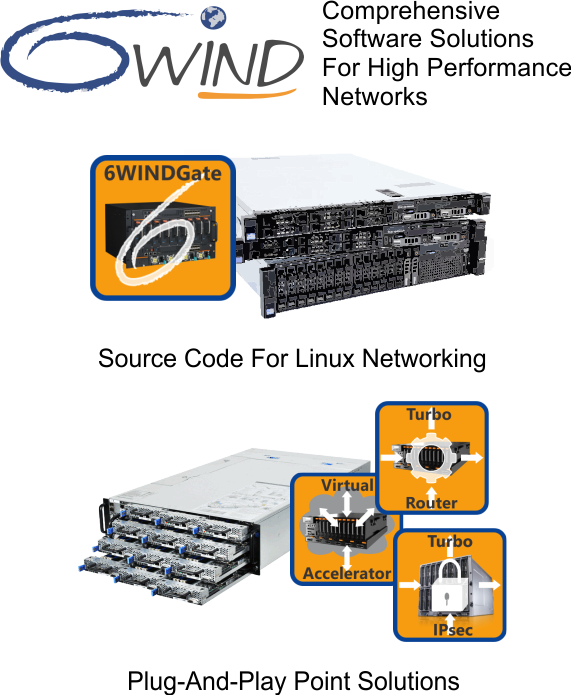 Outsource Product Design For OEM Vendors Of Networking Equipment
Original equipment manufacturers of network equipment have long relied on 6WIND to provide performance oriented networking software for industrial grade networking needs.
When choosing technology partners, OEMs must rely on the ability to drive down costs of production through economies of scale.
To that end, 6WIND consistently provides networking software products that tap into extensive and deep historical expertise in telecom, but also leverage modern day IT methodologies in product architecture.
This combination creates increased business opportunities for our OEM customers by reducing the typical costs associated with extended development times in product cycles.
6WIND can also absorb the typical risks associated with new product development through our incumbent experience of working with top tier product vendors, many with household names.
Make sure your next networking product is inline with all of your business needs, current and future.
---
6WIND Products

---
6WIND Solutions