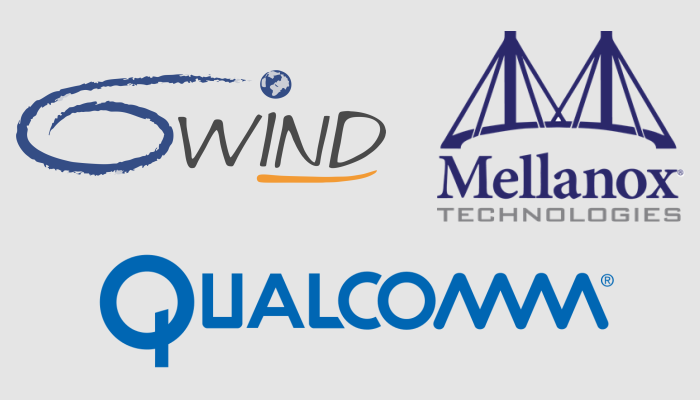 Today, Qualcomm officially announced that it has begun shipping its Centriq 2400 server processors to its OEM partners. This marks a big step for Qualcomm, which is no stranger to the mobile market with its Snapdragon processors, but is a lesser known quantity in the server market. Intel's Xeon processors have already seen a credible challenge in the form of AMD's Zen-based EPYC family, and Centriq promises to be a low-power, high-density alternative that can run with the big dogs in the cloud infrastructure market.
Qualcomm is hoping to make a splash with the Centriq 2400 family and it has lined up the following partners to showcase the power of the platform: Alibaba, American Megatrends Inc., Arm, Cadence Design Systems, Canonical, Chelsio Communications, Cloudflare, Excelero, Hewlett Packard Enterprise, Illumina, LinkedIn, MariaDB, Mellanox, Microsoft Azure, MongoDB, Netronome, Packet, Red Hat, ScyllaDB, 6WIND, Samsung, Solarflare, Smartcore, SUSE, Uber, and Xilinx.
At Qualcomm's Centriq launch event in San Jose, 6WIND, Mellanox and Qualcomm showed a 3-way demo for 5G NFV. Network Operators witnessed a fully functional virtualized router and IPsec Gateway with 40G connectivity on Arm servers, giving the industry an alternative for virtualized telco networks.
To read more about the demo visit: http://wwwbusinesswire.com/news/home/20171108005265/en/Mellanox-Interconnect-Solutions-Boost-Qualcomm-Arm-Based-Data