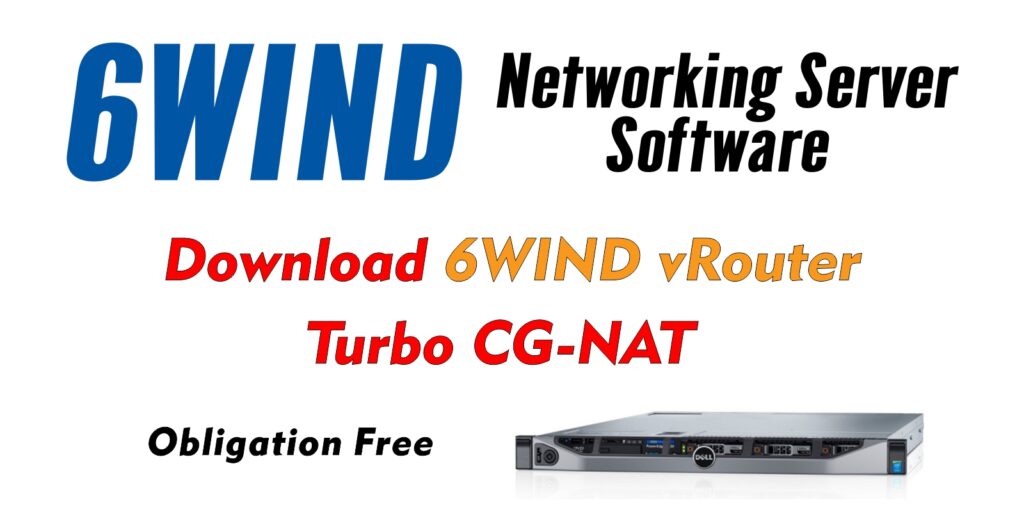 6WIND Turbo CG-NAT, a vRouter software solution for carrier grade network address translation, is available now for a free, automatic download.
Click here, select "Turbo CG-NAT" and you will immediately receive the software, obligation free, to test at your convenience.
Click here to review our Turbo CG-NAT Deployment Guide, suggested hardware and documentation.
6WIND Turbo CG-NAT software can be deployed bare metal on x86 servers or virtual machines as a replacement for legacy router hardware with support for 1/10/25/40/50/100G Ethernet NICs.
Performance scales according to your requirements:
30 Million simultaneous connections per 32G of RAM (scales with memory)
200,000 connections per second per core (scales with the number of cores)
10 Gbps throughput per core (scales with the number of cores)
Register today for your free, automatic software download.