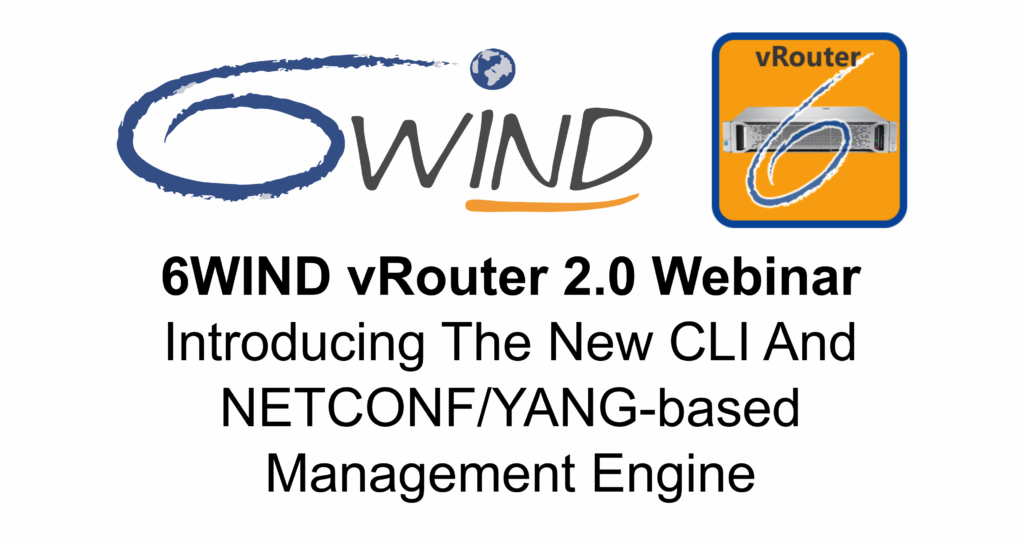 Learn about 6WIND vRouter 2.0 featuring a new CLI and NETCONF/YANG-based management engine with the following benefits:
– Powerful CLI gives control of all vRouter networking aspects.
– Programmatic NETCONF API with YANG models for easy integration with management frameworks.
– Management interface and services (DHCP, DNS, etc.) are isolated from data plane to guarantee administrative access.
– Native VRF (Virtual Routing Functions) support for all vRouter functions.
This Webinar is relevant for:
– Cisco, Juniper, MikroTik and other hardware router users who want to transition to vRouters without sacrificing performance.
– Brocade Vyatta vRouter users who need post-EOL support, features and/or performance.
– Linux and open source software router users who seek performance and support with integrated management including CLI and programmable APIs versus Linux shell and inconsistent configuration files.
Click here to register for our vRouter 2.0 Beta to test drive our new management framework