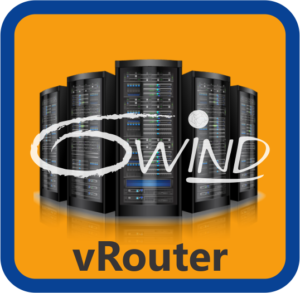 6WIND Security vRouter Solutions
6WIND virtual routers, or vRouters, are deployed as IPsec VPN software routers on commercial-off-the-shelf (COTS) servers. They are successful to replace VPN and security gateways from Cisco, Juniper and more with use cases from 1G to over 100G throughput requirements. Customers save 50 – 90% of their cost per Gigabit per second of encrypted traffic after replacing VPN and security hardware with 6WIND IPsec VPN vRouters.
Testimonial
"6WIND Turbo IPsec vRouters are a drop-in replacement for Brocade vRouters with an added bonus of high performance IPsec VPN functionality. 6WIND's price/performance combo makes it a contender for any vRouter, firewall and secure VPN project." –Chris Konger, Senior Network Engineer for Sovrn
Software Value Proposition
Read our Blog to Learn The Benefits of Replacing Hardware Routers with vRouters
Read SDxCentral's Article on How Sovrn Replaced Brocade Vyatta vRouters with 6WIND Turbo IPsec vRouters
6WIND security software is delivered in software packages tailored for Service Providers, Enterprises and OEMs.
Ready-to-Use Software Appliance
6WIND security software includes decades of successful deployments within Service Providers, Enterprises and OEMs of all sizes.
Tier 1 Telcos and OEMs Select 6WIND for Cost-Effective Security and VPN Solutions
Sovrn Replaces Brocade Vyatta vRouters with 6WIND Turbo IPsec vRouters
NETWAYS Selects 6WIND Turbo IPsec vRouter for Secure Managed Services
dacoso Selects 6WIND Turbo IPsec vRouter for IoT and Edge Cloud Virtualization Solutions
Use Cases
6WIND security software meets requirements for Service Provider, Enterprise and OEM use cases.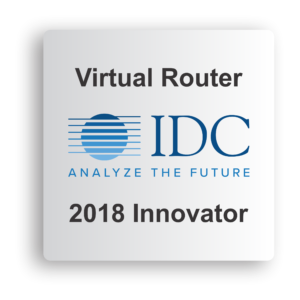 6WIND's vRouters provide both traditional, CLI-based management and IT-style management based on automation and integration with high level orchestration tools. 6WIND proposes YANG-based NETCONF APIs and supports standard Linux APIs such as iproute and iptables. Configuration can happen through Linux, the CLI and APIs for integration with third-party management tools and orchestrators. For Monitoring, we support the traditional SNMP and syslog mechanisms, plus telemetry through sFlow and graphical analytics (Grafana) with time series data base, including pre-integration with InfluxDB and Grafana. Our data models leverage YANG and are therefore easily understandable and extensible.
Webinars
Watch our Webinars to learn how routing software replaces hardware routers.
Videos
| | | |
| --- | --- | --- |
| | | |
| Scale IPsec VPN Software on COTS Servers Beyond 40G | Secure Site-To-Site VPN | 4G/5G Mobile Infrastructure Security |