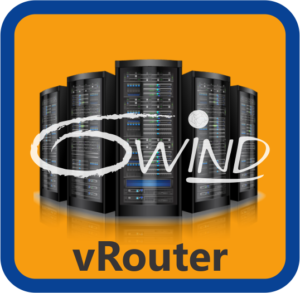 6WIND Hypervisor Acceleration vRouter Solutions
6WIND virtual routers, or vRouters, are deployed in Linux KVM hypervisors to accelerate routing and switching in virtual networking infrastructure. They are successful to replace hardware techniques such as SR-IOV and PCI Passthrough to process all traffic going through the hypervisor virtual switch at line-rate speeds. The result is hypervisor networking power required for virtual networking infrastructure to replace networking hardware.
Testimonial
Kontron's SYMKLOUD NFV Platform
"Canonical and 6WIND are invaluable partners to Kontron to help kick-start this new venture. More than half of the world's OpenStack clouds run on Ubuntu, a truly rock-solid open source operating system. We're excited to see the results of a perfectly integrated hardware and software solution that will be the bedrock for many future OpenStack environments to come."
Benoit Robert, Head of Strategy and Marketing, Kontron, Communications Business on Kontron's SYMKLOUD NFV Platform
Software Value Proposition
Read our Blog on 6WIND Virtual Accelerator Versus OVS-DPDK Performance
6WIND hypervisor acceleration is delivered in software packages tailored for Service Providers, Enterprises and OEMs.
Ready-to-Use Software Appliance
6WIND Speed Certification
Software Applications Receive 10X Performance Boost with 6WIND
6WIND Beats OVS-DPDK Performance by 80%
6WIND hypervisor acceleration software includes decades of successful deployments within Service Providers, Enterprises and OEMs of all sizes.
Kontron Builds SYMKLOUD with 6WIND Virtual Accelerator
Use Cases
6WIND hypervisor acceleration software meets requirements for Service Provider, Enterprise and OEM use cases.

6WIND's vRouters provide both traditional, CLI-based management and IT-style management based on automation and integration with high level orchestration tools. 6WIND proposes YANG-based NETCONF APIs and supports standard Linux APIs such as iproute and iptables. Configuration can happen through Linux, the CLI and APIs for integration with third-party management tools and orchestrators. For Monitoring, we support the traditional SNMP and syslog mechanisms, plus telemetry through sFlow and graphical analytics (Grafana) with time series data base, including pre-integration with InfluxDB and Grafana. Our data models leverage YANG and are therefore easily understandable and extensible.
Videos
| | | |
| --- | --- | --- |
| | | |
| 6WIND Virtual Accelerator And Canonical Juju Charm OpenStack Video | 6WIND Virtual Accelerator And Project Calico Video | 6WIND Virtual Accelerator And Mirantis Fuel Plug-In OpenStack Video |