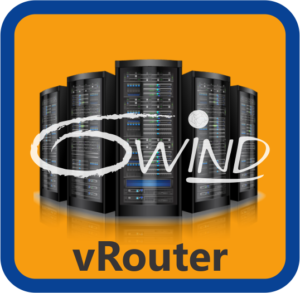 6WIND Build-Your-Own vRouter Solutions

6WIND software is available in source code packages for OEMs to build their own high performance vRouters and additional networking equipment using standard Linux. 6WIND source code is optimized for cost-effective server hardware with a choice of multi-core processors and includes a wide variety of networking and security protocols and features for a complete high performance networking stack.
Testimonial
"6WIND's high performance networking stacks enable us to meet our customers' capacity and performance needs regardless of whether they deploy in bare metal or virtualized environments. 6WIND is one of the keys to our success as a SDN/NFV solution provider."
Pardeep Kohli, President and CEO, at Mavenir
Software Value Proposition
White Paper: Learn How to Build Routing, Security and Hypervisor Acceleration Solutions in Months Versus Years.
Build-Your-Own
6WINDGate is deployed by companies such as Cisco, Ericsson, Mavenir, NEC, Nokia and Trend Micro as a critical element of their networking solutions.
EOLO Creates SDN Routers Vs Buying Cisco Routers
Mavenir Accelerates the Next Generation of 4G, 5G and NFV Services
NEC and 6WIND Deliver 10 Years of Successful Evolved Packet Core Deployments
OVH Replaces Cisco ASR 9000 Routers with vRouters
6WIND Announces Arm® Processor Support for High Performance Networking
Use Cases
6WINDGate source code meets requirements for OEMs to build market leading solutions.
6WIND's vRouters provide both traditional, CLI-based management and IT-style management based on automation and integration with high level orchestration tools. 6WIND proposes YANG-based NETCONF APIs and supports standard Linux APIs such as iproute and iptables. Configuration can happen through Linux, the CLI and APIs for integration with third-party management tools and orchestrators. For Monitoring, we support the traditional SNMP and syslog mechanisms, plus telemetry through sFlow and graphical analytics (Grafana) with time series data base, including pre-integration with InfluxDB and Grafana. Our data models leverage YANG and are therefore easily understandable and extensible.
Video
Scale IPsec VPN Software on COTS Servers Beyond 40G