The 6WINDGate Management Plane comprises three main building blocks:
Engine and Data Store: YAMS, a Python-based engine configuring and monitoring all network components. The YAMS engine uses a YANG model data store.
Configuration: A NETCONF server providing a standard API to interface with NETCONF-based configuration tools. 6WIND has developed its own CLI tool as a NETCONF client to configure 6WINDGate features.
Monitoring / Analytics: It provides traditional SNMP and sFlow monitoring services as well as advanced services through a KPI agent collecting all statistics ready for streaming.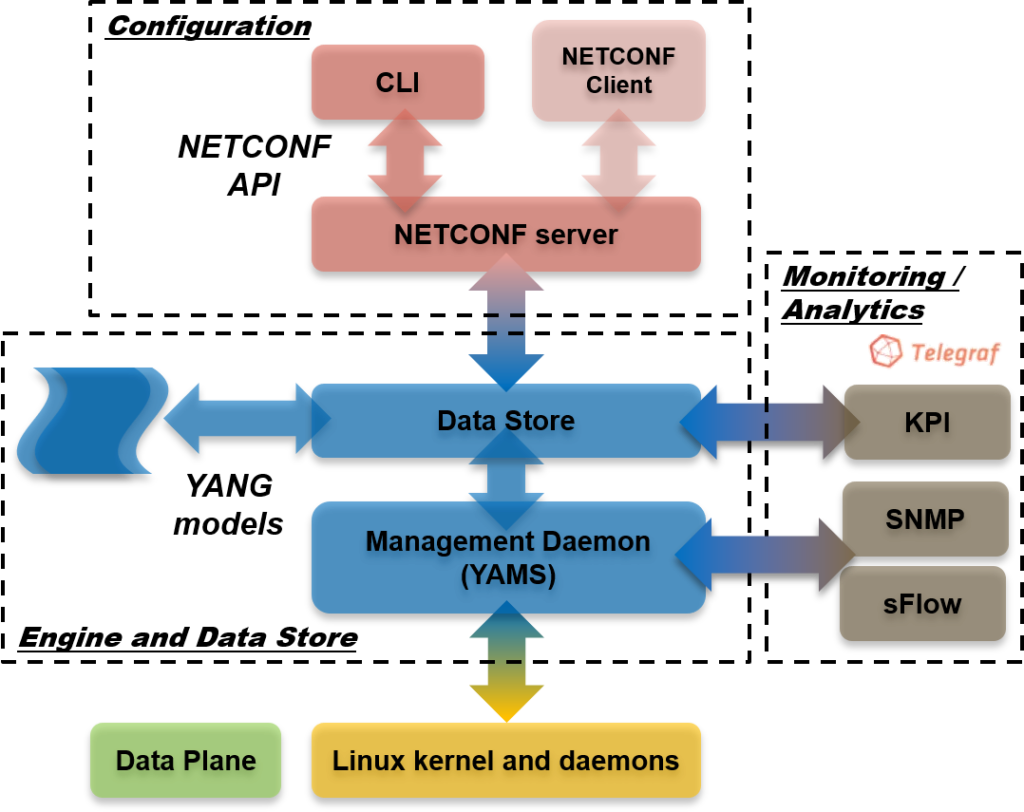 Customization of the Management Plane
6WINDGate management architecture can be customized to extend the 6WINDGate management services.