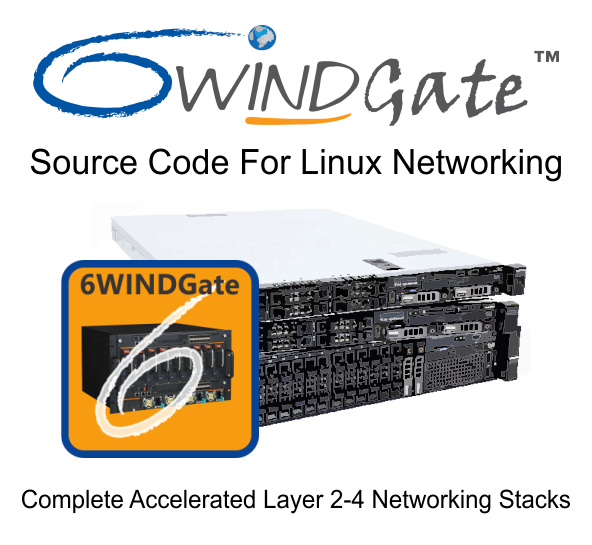 Source Code for Linux Networking
6WINDGate packet processing software is deployed in Tier 1 networks worldwide to help OEMs build networking products with a competitive advantage.
6WINDGate helps engineering teams:
Avoid Development Hell
Build Applications in Months, Not Years
Benefit from Standard Linux
Fast Path Data Plane Scales Linux Performance
The Linux kernel has many overheads that degrade overall performance. As a result, Linux requires extra processing resources to increase application performance and cannot scale with the number of cores of a processor. This problem is compounded with virtual machines and containers as the layers of bottlenecks increase.
6WINDGate includes a fast path data plane architecture that removes Linux bottlenecks by running in user space, outside of the kernel. As a result, 10x to 40x performance is achieved using less processor resources versus standard Linux for Layer 2-4 networking applications in physical and virtual environments.
6WINDGate Features
| | | |
| --- | --- | --- |
| Use Cases | Technical Blogs | 6WINDGate Resources |