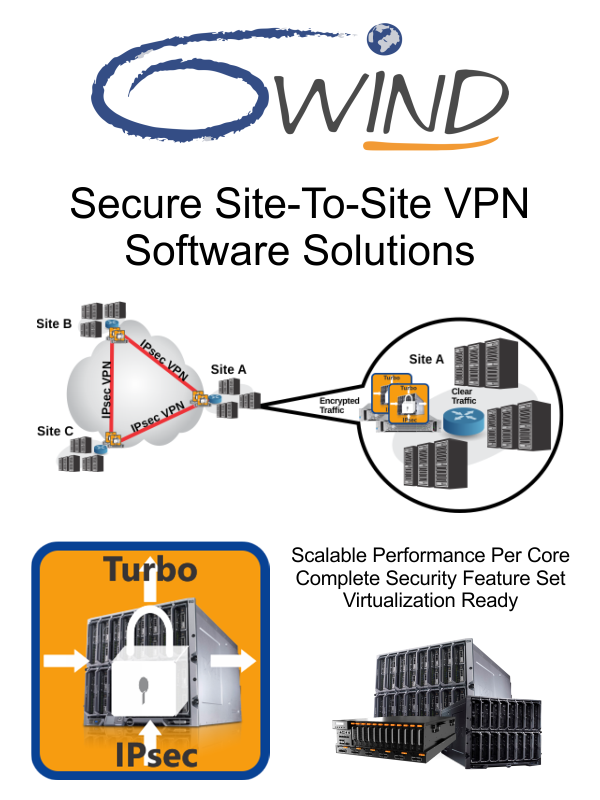 6WIND vRouter for Secure Site-to-Site VPNs
IP Security (IPsec) Virtual Private Network (VPN) solutions are critical networking infrastructure used to create secure, high speed communication tunnels between trusted endpoints across the Internet. Examples include site-to-site VPNs for secure connectivity between data centers and between remote sites for corporate networks.
Since IP networks are inherently insecure, IPsec VPNs provide the encryption techniques required to maintain data confidentiality and integrity. However, secure connectivity must not sacrifice performance. IPsec VPN tunnels require scalable throughput to ensure the security solution is never a bottleneck.
6WIND's Turbo IPsec network software appliance can satisfy these performance demands, utilizing modern commodity server platforms. It also includes a rich set of accelerated networking features designed to work seamlessly with any network implementation.
6WIND Turbo IPsec includes an easy upgrade path from bare metal to virtualization with the same software, and the same performance. For virtualized configurations, 6WIND Turbo IPsec can run in a Virtual Machine (VM) in any KVM or VMware ESXi virtualized environment. 6WIND's open environment compatibility and software performance scalability make design goals for data center cloud transitions a reality.
---
6WIND Video: Site-To-Site VPN Solutions For COTS Servers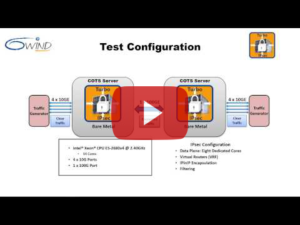 ---
6WIND Solution Brief

---
VPN Software Resources
6WIND Announces Secure Site-to-Site VPN Solutions for COTS Servers