Visit the Virtual Border Router Demo at Mobile World Congress Barcelona
Santa Clara, CA and Paris, France, February 14, 2019 – 6WIND, a high-performance networking software company, and Advantech, a leading global provider of intelligent systems, today announced a white box Border Router bundle for Internet Service Providers (ISPs). The new bundle gives ISPs the choice of 1 to 100G Virtual Border Routers (vRouters) combined with a right-sized x86 server to fulfill Border Router requirements through white box networking. Advantech is offering demonstrations and appointments with 6WIND at Mobile World Congress Barcelona.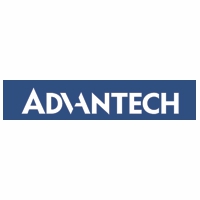 The White Box Border Router for ISPs
The 6WIND and Advantech Border Router bundle fulfills the promise of white box networking by integrating 6WIND's vRouter software appliances with Advantech's commercial-off-the-shelf (COTS) servers, giving ISPs an alternative to expensive, proprietary hardware routers.
6WIND's vRouter offers ISPs a complete Border Router software suite for bare metal and virtual machine (VM) deployments. It delivers high performance BGP links to upstream traffic and OSPF links to downstream traffic, IPv4/IPv6 IP Forwarding, Dynamic Routing, NAT, Firewall and High Availability. Management options include a CLI and NETCONF/YANG-based APIs for integration with third-party network management solutions.
Advantech's x86 server family offers ISPs pre-configured and configurable options to meet all-size network requirements. The following servers are available today to provide a Border Router bundle range as follows:
Entry-Level: Advantech FWA-2012
The FWA-2012 offers up to 20 Gbps of throughput based on an 8 or 16-core Intel® Atom™ Processor C3000. Six integrated GbE copper ports and two 10GbE ports available on a plug-in Network Mezzanine Card (NMC) provide sufficient wireline connectivity and throughput for entry-level border router deployments.
Mid-range: Advantech FWA-3050
The FWA-3050 offers up to 60 Gbps of throughput. It brings Intel® Xeon® class processing to the product range with the latest Intel® Xeon® Processor D-2100 system on chip series. Already verified as an Intel Select Solution for uCPE, the FWA-3050 enables eight GbE copper ports and two or four 10GbE ports out of the box. An additional Network Mezzanine Card (NMC) slot adds 10, 25 and 40GbE connectivity for scalable performance.
High-end: Advantech FWA-5070
At the high end where throughputs of up to 120 Gbps and beyond are required, Advantech's FWA-5070 single socket design is equipped with the latest generation of Intel® Xeon® Scalable processors and offers four NMC slots, which can be configured from a wide choice of NMCs supporting 1, 10, 25, 40 and 100 GbE interfaces. The single socket approach with up to 28 cores offers customers economies of scale over dual socket designs at lower power budgets while meeting the workload demand for high-end routing throughputs.
Special Telecom Requirements: SKY-8211
The SKY-8211 is designed to fit in short-depth server racks used in some telecom applications. It can operate in environments with limited space and high ambient temperature constraints. Hot swappable powers supplies and power connectors are positioned at the front of the server, allowing installation in transmission equipment racks where no service access is available from the rear. Architected around a single-socket Intel® Xeon® Scalable processor, the SKY-8211 covers throughputs starting at 80 Gbps in two variants: SKY-8211B: 8x 10 GbE, 24x 1 GbE ports and SKY-8211F: 16x 10 GbE, 8x 1 GbE ports.
"White box networking is taking center stage as ISPs consolidate physical network functions onto more open, off-the-shelf universal platforms based on Intel® Architecture," said James Yang, Vice President Advantech Networks and Communications Group. "These fully validated, pre-configured Border Router solutions supported by 6WIND will help streamline service provider deployment and simplify the white box supply chain".
"6WIND and Advantech have worked together for over a decade to give the industry white box networking solutions for a range of Service Provider requirements," said Eric Carmès, Founder and CEO of 6WIND. "Our new Border Router bundle responds to ISP requests to combine 6WIND's software pedigree with Advantech's server expertise for a ready-to-run alternative to proprietary hardware routers."
6WIND vRouters
6WIND's vRouters include Virtual Border Router and Virtual Security Gateway software packages with license options from 1G to 100G throughput. Built with DPDK (Data Plane Development Kit) for networking performance, 6WIND's vRouters scale up to 12 million packets per second per core of IP Forwarding and 18 Gigabits per second per core for IPsec VPNs.
About 6WIND
6WIND's networking software solves performance and time-to-market challenges for Service Providers, Enterprises and OEMs. The company's flagship vRouter technology is available in software appliance, source code and hypervisor networking form factors optimized for cost-effective hardware, such as Commercial-off-the-Shelf (COTS) servers. 6WIND is based near Paris, France with regional offices in China and the United States. For more information visit: http://www.6wind.com.
About Advantech
Founded in 1983, Advantech is a leader in providing trusted, innovative products, services, and solutions. Advantech offers comprehensive system integration, hardware, software, customer-centric design services, embedded systems, automation products, and global logistics support. Our mission is to enable an intelligent planet with embedded computing products and solutions that empower the development of smarter working and living. With Advantech, there's no limit to the applications and innovations our products make possible. For Telecom and Networking markets, Advantech provides business-critical network compute platforms to leading communication service providers and networking equipment manufacturers. Advantech's standard and customized products are embedded in OEM equipment that the world's communications infrastructure depends upon. http://www.advantech.com/nc.