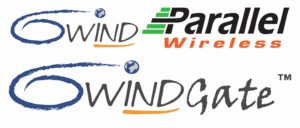 Wireless networking company Parallel Wireless has chosen 6WIND's 6WINDGate packet processing software for its HetNet Gateway, a carrier grade software platform that orchestrates any G RAN (Radio Access Network) by making it self-configuring and self-optimizing while reducing strain on any core to allow Mobile Network Operators (MNOs) to deliver optimal experience to end users and businesses.
Mobile and WiFi customers require high performance networks to support a wide range of services. As Parallel Wireless' customers transition from custom hardware to virtual environments, providing equivalent consistent performance becomes the new challenge.
"6WIND is widely recognized as an innovator of cutting-edge virtualized solutions," said Kaitki Agarwal, Founder and VP of Development of Parallel Wireless. "Our collaboration on Parallel Wireless' industry leading HNG will allow MNOs to increase their network performance to meet the demands of today's networks and future 5G networks, at the same time extending their current network investments. End users and businesses will benefit greatly from a better network experience to be able to stay always connected at work, home, and in emergencies."
For complete details, read the official press release here.
###