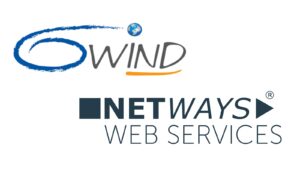 6WIND today announced that NETWAYS Managed Services GmbH, a Managed Service and Hosting Provider based in Germany, selected 6WIND's Virtual Security Gateway Virtual Border Routers (vRouters) to provide secure VPN services for its customers.
6WIND Virtual Security Gateway vRouter: Software Replaces Hardware
NETWAYS has been supporting companies for more than 20 years in the setup, monitoring, automation and management of their IT infrastructures based on open source. Its data centers cover the entire range of cloud and hosting services with guarantees for security and performance. Key to NETWAYS' selection of 6WIND Virtual Security Gateway vRouters were:
Routing and IPsec VPN Performance in VMs: 6WIND Virtual Security Gateway met NETWAYS' software performance requirement to run as a virtual machine (VM) at 5 Gbps. Future growth plans to 10 Gbps and beyond is possible with a simple license key update.
High Availability IPsec: 6WIND Virtual Security Gateway deployed in HA mode offers Hot Standby High Availability for seamless failover across VPN tunnels, all in software.
Cloud-Init and NETCONF/YANG APIs for Automation: NETWAYS tested Cloud-Init deployment and integration with the NETCONF/YANG-based management engine for automated orchestration.
Open Source Compatibility: NETWAYS confirmed interoperability with 6WIND Virtual Security Gateway running as a VM connected to an existing strongSwan endpoint VM for compatibility within its existing open source infrastructure.