6WIND Appoints Julien Dahan as CEO
May 13 2020
Santa Clara, CA and Paris, France, Sep 3, 2020 - 6WIND, a leading high-performance networking software company, today announced the appointment by its Board of Directors of Julien Dahan as Chief Executive Officer (CEO). In his new role, Julien's mission is to lead 6WIND into its next level of growth as the worldwide leader of virtual router (vRouter) software solutions.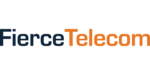 ADVA and 6WIND provision WiTCOM's new edge cloud with uCPE and NFVs
May 13 2020
ADVA and 6WIND were among the vendors to provision Germany-based WiTCOM's new edge cloud platform that will host smart city services.
WiTCOM is using ADVA's Ensemble Connector for its universal customer premises equipment (uCPE) applications in tandem with 6WIND's Turbo IPsec virtual router to enable IoT, traffic control, surveillance, and wholesale services. The edge cloud platform also uses network function virtualization (NFV) to provision WiTCOM's smart city initiative.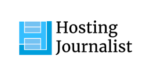 dacoso GmbH Selects 6WIND to Deliver IoT and Edge Cloud Virtualization Solutions
November 18 2019
French networking software company 6WIND and Germany-based IT service provider dacoso GmbH have announced a partnership through which dacoso will deliver Internet of Things (IoT) and Edge Cloud solutions across Germany, Austria and Switzerland. The partnership combines 6WIND's Turbo IPsec virtual routers (vRouters) with dacoso's management, orchestration and integration expertise.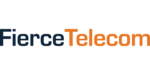 Germany's NETWAYS picks 6WIND's virtual router for its managed services
November 26
2019NETWAYS, a managed service and hosting provider, has been supporting companies for more than 20 years in the setup, monitoring, automation and management of their IT infrastructures based on open source. Its data centers cover the entire range of cloud and hosting services with guarantees for security and performance.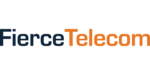 6WIND's vRouters power 10M subscribers across 80 ISPs
April 30 20196WIND's vRouters replaced hardware border routers that were in use by Florida-based PIT US and PIT Chile to connect their network of ISP customers between data centers in Santiago, Chile and Miami. Both IXPs count more than 80 ISP customers between them, which combined have 10 million subscribers.Read the complete story here.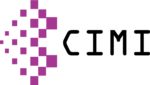 6WIND Featured On CIMI Corporation Public Blog
February 14 2019
President of CIMI Corp Tom Nolle recently featured 6WIND on their official corporate blog, highlighting 6WIND as an influencer as a networking software vendor with a clear value proposition. Read his entire blog post, "In Search Of Router Alternatives Part 1."
"I like the virtual-router 6WIND approach for its simplicity of message—replace routers with virtual routers.  It's easy to understand and to sell," said Tom Nolle, President of CIMI Corp.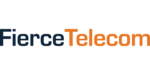 6WIND notches another virtual router win with Czech-based JHComp
February 8 2019
Czech Republic-based JHComp switched out its Brocade Vyatta vRouters with 6WIND's 10G Turbo Routers. JHComp was able to deploy 6WIND's virtual routers, or vRouters, on the same SuperMicro white box servers that the Brocade software ran on.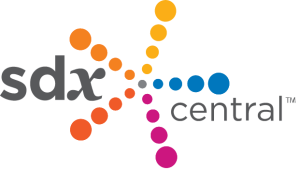 6WIND Snares Another Former Brocade Customer
February 6 2019
6WIND continues to scoop up disenchanted service providers left high and dry by a lack of support for their legacy Brocade Vyatta vRouters. The latest is JHComp, which is an internet service provider based in the Czech Republic.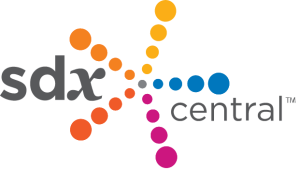 6WIND Snags vRouter Contract With Publishing Platform Sovrn
October 10 2018
Sovrn, which provides a platform for content from 25,000 independent online publishers, received an end-of-support notification for the Brocade Vyatta virtual routers it had been leasing, and it needed a replacement. Sovrn has selected 6WIND's Turbo IPsec vRouters as a drop-in replacement.

Sourceforge Q and A: The Role Of vRouters In Network Performance
August 21, 2018
Gone are the days when service providers and enterprises rely solely on standard hardware routers to optimize the performance and power of their networks. Today, thanks to technology advancements and virtualization, new solutions like virtual routers (vRouters) are gradually replacing hardware routers to help enterprises and service providers boost their application performance, mitigate security vulnerabilities, lower costs, and more.

6WIND displaces Cisco in Spanish ISP
July 1, 2018
White boxes bash Cisco, Android peer-to-peer speeds up and more net news from the Register. 6WIND vRouter deployment news is featured as a news item.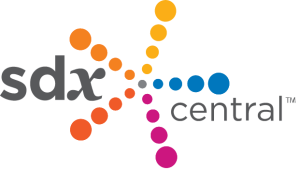 Spanish ISP Replaces Cisco Hardware Routers With 6WIND vRouters
June 20, 2018
A Spanish internet service provider (ISP) ran out of throughput on its legacy Cisco and MikroTik hardware routers. So it decided to refresh its network with 6WIND's virtual routers (vRouters).
Intel Network Builders Podcast
February 23, 2017
VP of Marketing Kelly LeBlanc joins Intel Network Builders Podcast to discuss the impacts of 6WIND software white box networking for enterprises and beyond.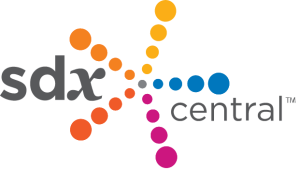 Software-Defined Networking Powers Fixed Wireless Network
February 21, 2018
The Italian service provider EOLO is using software-defined networking (SDN) to provide fixed wireless broadband to 300,000 customers in rural areas of Italy. Rather than buy proprietary routers and software from a traditional telecom vendor, EOLO custom-built its own routers, and it uses a Linux operating system along with 6WIND acceleration software.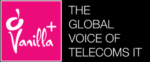 Parallel Wireless selects 6WINDGate software in HetNet gateway to boost performance for 2g, 3G, 4G and WiFi
January 24, 2018
Networking software company, 6WIND reports that Parallel Wireless has selected 6WINDGate™ packet processing software to boost performance for its HetNet Gateway (HNG).
HNG is a carrier-grade software platform that orchestrates any G RAN (Radio Access Network) by making it self-configuring and self-optimising while reducing strain on any core to allow Mobile Network Operators (MNOs) to deliver optimal experience to end users and businesses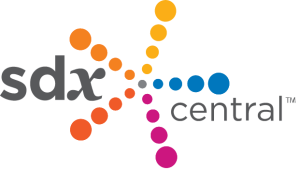 Telco Systems Provides Open NFV Platform with x86 and ARM Support
November 9, 2017
Telco Systems built its business providing carrier Ethernet equipment and software for service providers. Now it has created a network functions virtualization (NFV) platform for its service provider customers. And its platform can run on open universal CPE (uCPE) hardware that supports both Intel x86 and ARM architectures.

Packet Pushers: 6WIND Support for ARM CPUs
October 11, 2017
Greg Ferro of Packet Pushers some coverage to 6WIND's announcement of support for ARM CPUs. 6WIND's commitment to providing open support for platform vendors continues, making 6WIND a logical technology partner for any network builder interested in best-of-breed solutions with open hardware compatibility.

 ARM Community: Arm Ecosystem rolls into SDN World Congress with a new uCPE Reference Platform
October 11, 2017
It's not easy to stay competitive in today's fast-moving service provider market. Telcos and managed service providers need every edge they can get. They're looking for versatile, multi-technology uCPE white box options that make it easy for them to employ technology that can power the services they need—and smoothly fits within their operational environment and TCO constraints.

Packet Pushers: 6WIND Offers Replacement Program For Dead Brocade vRouter
August 25, 2017
Ethan Banks of Packet Pushers covers 6WIND's Brocade vRouter replacement program. If you're a Brocade vRouter customer, you are probably aware that the product is in its death spiral. Brocade has announced that vRouter will be end of sale and end of support shortly, if not already.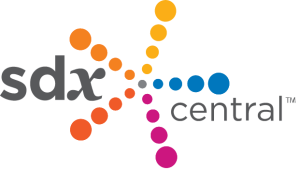 SDX Central: 6WIND Lures Brocade vRouter Customers Left Out In Cold
August 24, 2017
Linda Hardesty of SDX Central covers 6WIND's latest news for Brocade vRouter customers. 6WIND offers a replacement program for customers seeking an alternative to Brocade's vRouter, which has now been sold to AT&T. AT&T purchased the vRouter for its own internal use. On Oct. 5, it's discontinuing support of the product for other customers.
Intel Network Builders Podcast
August 8, 2017
VP of Marketing Kelly LeBlanc joins Intel Network Builders Podcast to discuss the impacts of 6WIND software to the networking market at large, and directly with Intel products, and what it can mean to network builders interested in maximum networking performance from their platform.
Intel Network Builders Blog
August 7, 2017
4G/5G converges data and voice onto a single IP-based network. While this convergence brings simplification benefits to reach goals such as reducing complexity and cost, it also presents communications service providers with new security and performance challenges. These organizations must harden their mobile infrastructure—specifically the mobile backhaul—against threats from untrusted IP networks, meet increased performance requirements, and control costs.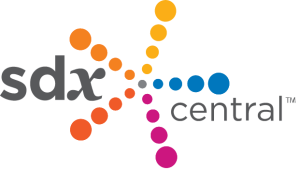 Free Range Routing And DPDK Join The Linux Foundation
April 3, 2017
Kicking off the Open Networking Summit (ONS) today, Jim Zemlin, executive director of the Linux Foundation, said it used to be that newly hired engineers at technology companies or other enterprises did not want to be assigned to networking jobs. But that's changed. "The network is where all the action is happening," said Zemlin. "It's this dynamic software-driven piece of their infrastructure."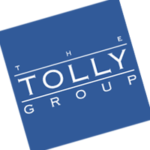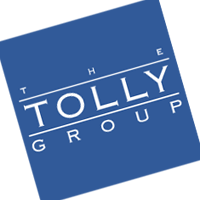 6WIND markets mentioned as area of research interest for Tolly Group, a leading technology consulting group.
Official blog posting here.

Mellanox Introduces World-Leading 6WIND-Based Router and IPsec Indigo Platform at Unmatched Price/Performance
February 26, 2017
Mellanox Technologies, Ltd. (MLNX), a leading supplier of high-performance, end-to-end smart interconnect solutions for data center servers and storage systems, today announced the IDG4400 6WIND Network Routing and IPsec platform based on the combination of Indigo™, Mellanox's newest network processor, and 6WIND's 6WINDGate™ packet processing software, which includes routing and security features such as IPsec VPNs.
Details on Yahoo News here.

Kontron, Canonical, 6WIND Team on Integrated OpenStack Platform
February 22, 2017
Kontron, a global provider of cloud and carrier-class integrated infrastructure platforms, announced today the launch of a commercially available SYMKLOUD OpenStack Platform.  In collaboration with Canonical, Kontron exercised a complete validation of Ubuntu OpenStack on SYMKLOUD hardware, and will fully support and manage the platform's life cycle in alignment with each new open source software release.
Canonical's tools, including Juju Charms, quickly configure and combine all the elements of a complex SDN or NFV infrastructure. This includes ensuring the highest virtual machine performance using DPDK, which Kontron has accomplished by validating the 6WIND Virtual Accelerator, deployed through Juju, with the SYMKLOUD OpenStack Platform. The Virtual Accelerator features low latency and high networking throughput to offload virtual switching from OpenStack Neutron and to relieve the bottleneck burden at the hypervisor layer.

6WIND Featured In Light Reading's OpenStack Summit Wrapup
December 30, 2016
Mitch Wagner of Light Reading attended OpenStack Summit and offered up a slideshow to his audience of interesting sights and sounds from Barcelona. Included in his feature was VP of Marketing Kelly LeBlanc, representing 6WIND product offerings within the conference.
You can find his slideshow on Lightreading by clicking this link.

6WIND CEO Eric Carmès Interviewed By Telecom Reseller News
December 9, 2016
Eric Carmès, Founder and CEO of 6WIND, was interviewed by Don Witt of the Telecom Reseller Podcast at the Carrier Network Virtualization conference in Palo Alto. The podcast is published and available online now.
Eric had the opportunity to discuss 6WIND's networking expertise, and also place it in a broader context with overall market trends: Software will continue to be relevant in networking as carriers, MSPs, OEMs and large enterprises seek to find the most cost-effective methods to upgrade their networks with an eye towards future-proofing further upgrades.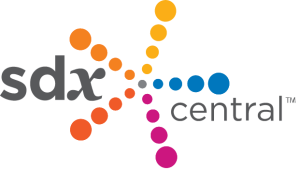 OPEN SOURCE NFV FOR COST-EFFECTIVE, HIGH PERFORMANCE NETWORKING
March 16, 2016
With technology advances so pervasive today, it is all too easy to overlook them and not fully realize the value they provide. Who among us is still using the same cellphone from a decade ago? From transportation to banking to medicine, numerous traditional industries are being transformed by technology every day.

6WIND ACCELERATES HYPERVISOR NETWORKING
November 3, 2015
Purpose-built hardware appliances for routing, load balancing, firewalling and other network services are giving way to virtual instances designed to run on x86-based servers. This trend is broadly defined as network functions virtualization (NFV).

6WIND OFFERING ACCELERATED L3 VIRTUAL APPLIANCES
October 21, 2015
We are seeing the transition from specialty firewalls, routers, and load balancers to virtual flavors of these devices. Network engineers of the future are less likely to rack specialty appliances, and more likely to manage these network functions on a hypervisor host or bare metal x86-based server.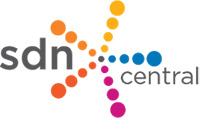 BLAZING PERFORMANCE WITH 6WIND SPEED SERIES TURBO APPLIANCES
September 24, 2015
With the move towards software-defined infrastructure, the migration from hardware appliances to software-based networking is well under way. Within cloud providers like Amazon, Google, Facebook, proprietary hardware boxes are making way for software networking applications.

STRATEGIC MOVE? CISCO INVESTS IN SDN/NFV COMPANY
July 9, 2015
Networking kingpin Cisco Systems Inc. made another new-age networking move this week by investing in a French company, 6WIND, which specializes in helping enterprises implement software-defined networking (SDN) and network functions virtualization (NFV) technologies in existing systems.

SDN/NFV WARS
July 8, 2015
The top man at Cisco Investments, the company's international mergers and acquisitions arm, Frederic Rombaut, commented, "6Wind's fast growing number of design wins with key market players, including Cisco, exemplifies its strong added value for the telecom and networking industry."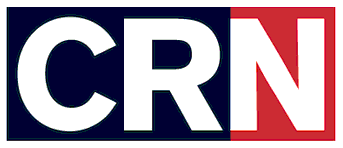 CISCO TARGETS HP, OTHER SDN/NFV RIVALS WITH INVESTMENT IN 6WIND
July 6, 2015
Cisco is looking to a small French company for arms in its fight versus archrival Hewlett-Packard for SDN and NFV market domination.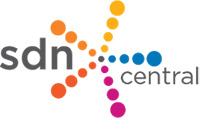 CISCO DEEPENS FRENCH CONNECTION WITH 6WIND INVESTMENT
July 6, 2015
Cisco is investing in Paris-based software startup 6WIND. The investment, announced Monday, is part of Cisco's previously announced $100 million package directed at French tech startups, further signaling outgoing CEO John Chambers' interest in developing France as a farm team for future acquisitions.

CISCO INVESTS IN 6WIND FOR ITS SDN/NFV SOFTWARE
July 6, 2015
Cisco has made an investment in 6WIND, a high-performance networking software company based in France.
The investment comes as part of Cisco's country digitization initiative announced in Paris last February to commit $100M to innovative French businesses. The announcement coincides with the visit between Cisco CEO John Chambers and CEO Designate Chuck Robbins, and French President Francois Hollande, in France this week.

CISCO INVESTS IN 6WIND, FURTHERS FOCUS ON NFV AND SDN
July 6, 2015
Cisco has made an investment in 6WIND, a networking software vendor with a focus on network functions virtualization (NFV) and software defined networking (SDN).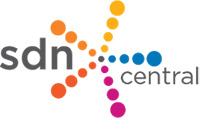 PERFORMANCE STILL FUELING THE NFV DISCUSSION
May 21, 2015
NFV topics sparked interesting discussions this month regarding performance and scale. Starting with the NFV World Congress in San Jose, the "pets-versus-cattle" analogy took new angles when Toby Ford, AT&T's VP for Cloud Strategy, coined the term "midget cattle" and proclaimed that virtual network functions (VNFs) should not be huge like cattle and, by the way, should not take up all of the memory of a host.

ITALIAN SP DEPLOYS HOMEMADE SDN APPLIANCE
February 17, 2015
Italian Internet service provider NGI SpA is designing and deploying its own SDN appliance to bring fixed wireless Internet to rural, mountainous terrain.