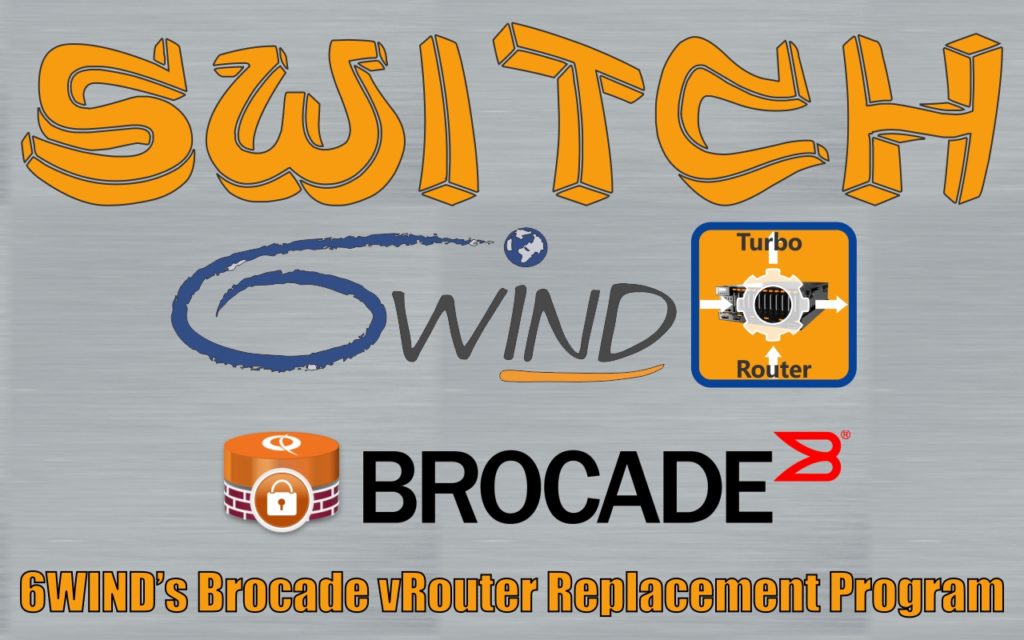 6WIND, a high-performance networking software company, today announced a replacement program for customers seeking an alternative to Brocade's vRouter, which is now end-of-sale and approaching end-of-support. Effective immediately, 6WIND Virtual Border Router™ software is available to support Brocade vRouter customers.
6WIND Virtual Border Router is a high performance, ready-to-use software network appliance, to be deployed in bare metal environments or as a virtual machine running on commercial-off-the-shelf (COTS) servers. It includes routing and firewall features with an additional 6WIND Virtual Security Gateway™ option to create IPsec VPNs. Based on DPDK (Data Plane Development Kit) for performance, 6WIND Virtual Border Router separates its full featured data plane and control plane for customer use case flexibility. Management options include CLI, XML or Linux-based tools.
The 6WIND Virtual Border Router Replacement Program Advantage:
Performance: 12 Mpps per core, standard 1/10/40/100GE NIC support and scaling up to 1 million routes. All Layer 2, IP forwarding, virtual routing, Layer 3 and security processing features run in a fast path architecture outside of the Linux kernel to avoid bottlenecks.
Price and Support: Significant incentives for direct Brocade replacements, including options for subscription and perpetual licenses. Licenses are priced per performance from 2G to 100G.
"We understand Brocade vRouter customers need an alternative and we are pleased to offer replacement options that meet requirements while helping with additional incentives," said Eric Carmès, CEO and Founder of 6WIND. "Our Virtual Border Router software appliances have always delivered a price/performance advantage and our exclusive vRouter replacement program gives an added bonus of extended support to help customers with their transition."
For more information about 6WIND Virtual Border Router visit: http://www.6wind.com/products/speedseries/6wind-turbo-router/
About 6WIND
6WIND's networking software solves performance and time-to-market challenges for OEMs and Network Builders. The company's packet processing software and software appliances are optimized for cost-effective hardware, such as Commercial-off-the-Shelf (COTS) servers, with a choice of multicore processors to deliver a wide variety of networking and security protocols and features. 6WIND is based near Paris, France with regional offices in China, South Korea and the United States. For more information visit: http://www.6wind.com