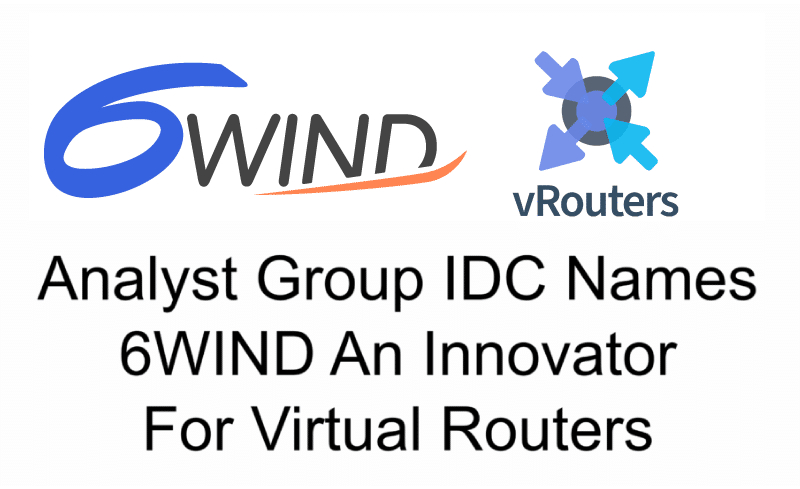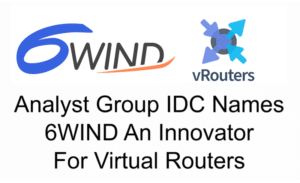 IDC published its Virtual Border Routers Innovators Report. 6WIND's vRouters were recognized for a variety of deployment options suitable for high performance use cases including BGP and core routing, IPsec VPN Gateways, CG-NAT and BNG.
6WIND's vRouters are high performance software routers designed to offer a cost-effective alternative to hardware routers. The 6WIND vRouter advantage includes:
Scalable Performance: Up to 12 million packets per second per core of IP Forwarding, 18 Gbps per core of IPsec, up to 1 million routes and 100,000 IPsec tunnels. Performance scales with the numbers of cores and hardware advancements, allowing customers to move from 1G to 100G without redesigning their networks.
DPDK (Data Plane Development Kit)-enabled Features: Comprehensive list including IP routing, firewalling, NAT and IPsec VPN.
Management Options: CLI, Linux and YANG models for APIs that integrate with third party management tools and orchestrators.
In Other News
SourceForge published a 6WIND Q&A on The Role of vRouters in Network Performance.
Join our vRouter Webinar on Scalable VPN Gateways for SD-WAN.
Wednesday, August 29, at 9:00 am Pacific / 6:00 pm Paris time.