6WINDGate is the only commercial software solution that solves critical network performance challenges for OEMs delivering advanced networking functions in SDN-based applications such as mobile infrastructure equipment, network appliances and data center networking.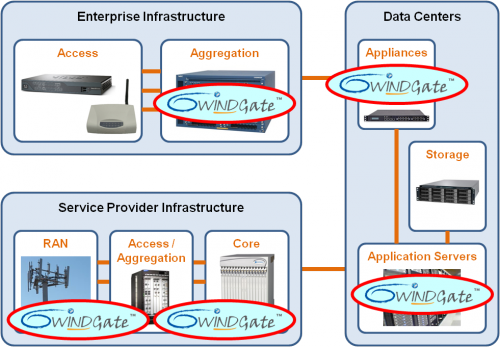 Through its innovative software architecture, 6WINDGate typically delivers a 10x improvement in data plane processing performance, compared to standard Linux networking stacks, enabling best-in-class cost-performance at the system level and minimizing CAPEX for high-end networking equipment.
With advanced technology that maximizes the performance of networking features running within a virtualized environment, 6WINDGate delivers industry-leading networking performance on commodity hardware platforms. This enables service providers to optimize (and dynamically reconfigure) the utilization of networking resources in a virtual environment, enabling significant OPEX reductions compared to solutions based on standard OS networking stacks.
Please click on the links to the left in order to learn more about 6WIND's solutions for specific SDN applications.