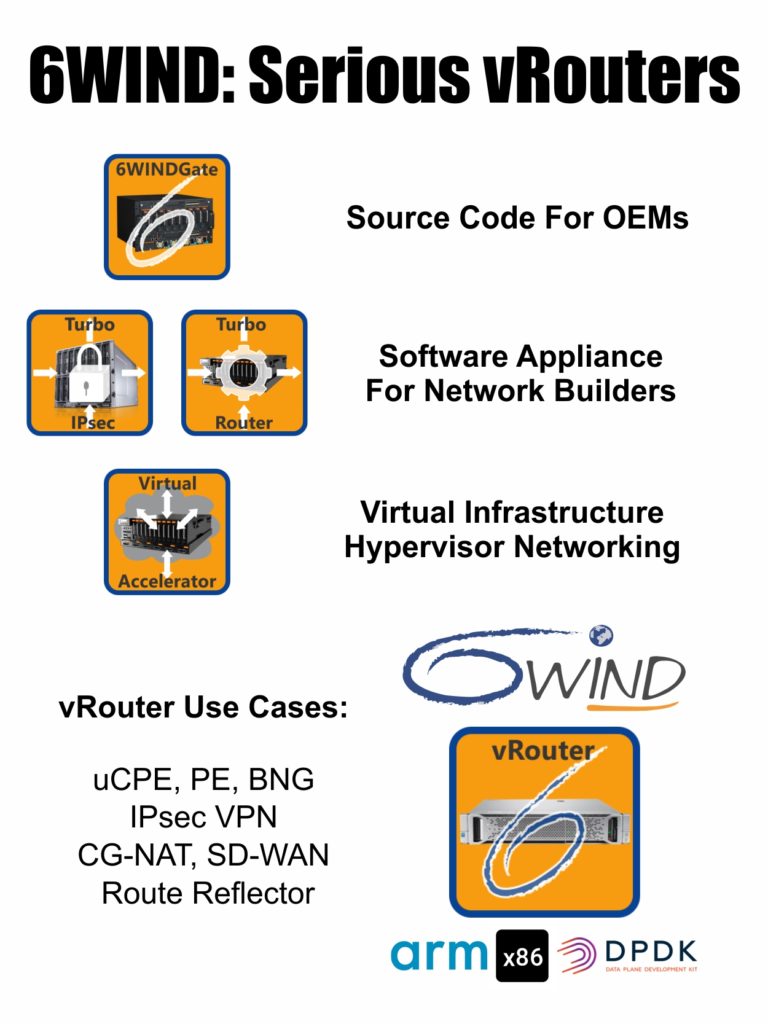 6WIND vRouter for Serious Networks
6WIND is the market leader in vRouter technology. We serve the vRouter market with three software business models.
Source Code: 6WINDGate for OEMs that Build vRouters
For over a decade, 6WIND leads the market in packet processing software that helps OEMs build market leading routers. Companies such as AT&T, EOLO and OVH build their own vRouters and SDN routers for large scale network deployments with 6WINDGate source code.
Software Appliance: 6WIND Turbo Router and Turbo IPsec for Network Builders
6WIND serves the rapidly growing virtual appliance market with high performance, plug-and-play routing and IPsec VPN software appliances. 6WIND Turbo Router and Turbo IPsec software appliances can run in bare metal and virtual machine configurations with licenses from 1G to 100G throughput. Network Builders such as Arbor Networks and UVT Internet rely on 6WIND's vRouter appliances for their mission critical private and public network services.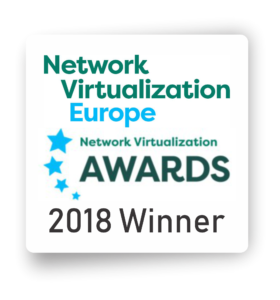 Partners such as Telco Systems and ECI include 6WIND's vRouter appliances in specific solutions such as uCPE.
Virtual Infrastructure: 6WIND Virtual Accelerator for Hypervisor Networking Power
6WIND partners with platform vendors such as Nuage Networks and Kontron to accelerate hypervisor networking for virtualized platform services. 6WIND Virtual Accelerator software packages are deployed directly into the KVM hypervisor domain to increase virtual routing and switching performance and features for partners' virtualization and NFV platforms.