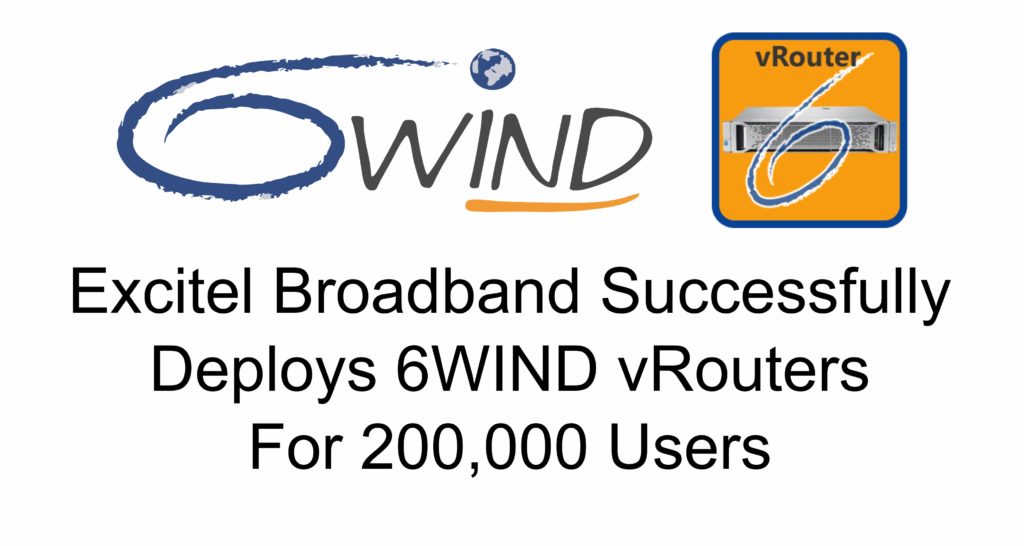 Excitel Broadband Successfully Deploys 6WIND vRouters for 200,000 Users
Replaces MikroTik BNG Routers to Support 3X Users with 4X Throughput
Santa Clara, CA and Paris, France, March 19, 2019 – 6WIND, a high-performance networking software company, today announced that Excitel Broadband, a high speed Internet Service Provider (ISP) servicing the India market, successfully deployed 6WIND Turbo Router software appliances to provide ultra-fast broadband services for its 200,000 users. 6WIND's vRouters, or virtual routers, are deployed in Excitel's network as Broadband Network Gateway (BNG) solutions through its integrator partner Extreme Broadband Services. For this deployment, 6WIND's vRouters replaced the MikroTik routers that lacked the scalable BNG performance required for Excitel's growing business requirements and now supports 3X users and 4X throughput on the same x86 server platform without any additional hardware investments.
6WIND's vRouters deliver the following advantages:
Scalable Performance:
10,000 subscribers per BNG instance
10 Gbps throughput per processor core
Performance scales linearly with the number of cores
Complete Feature Set:
L2, encapsulations, IPv4 and IPv6 routing, virtual routing, NAT, QoS and more
Subscriber Authentication, Authorization and Accounting features integrate with Radius for policy enforcement and traffic management
Fair usage policy with rate limiting per user through Radius
Management and Monitoring:
Connection monitoring
Built in monitoring Key Performance Indicators (KPIs) in conjunction with InfluxDB and Grafana to centrally monitor and manage BNG instances
CLI based on new YANG-based management engine
6WIND's vRouters are available in bare metal and virtual machine (VM) configurations and run on commercial-off-the-shelf (COTS) servers. They are available in Turbo Router and Turbo IPsec software packages with license options from 1G to 100G throughput and 1,000 to 100,000 IPsec VPN tunnels.
Built with DPDK (Data Plane Development Kit) for networking performance, 6WIND's vRouters scale up to 12 million packets per second per core of IP Forwarding and 18 Gigabits per second per core of IPsec.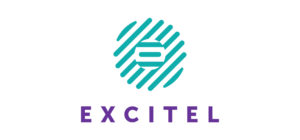 "6WIND's vRouters are a testament to the power of networking software to meet the demands of our fast growing, high speed ISP business," said Vivek Raina, CEO at Excitel Broadband. "With 6WIND software we tripled our capacity to service our customers on the same X86 server platforms without any additional hardware purchases."
"As Excitel Broadband's strategic integrator partner, we selected 6WIND's vRouters for the exceptional performance, rich features, management and support, in addition to ease of operation and deployment through software," said Raunak Maheshwari, Director at Extreme Broadband Services. "We were an early adopter of 6WIND's software solutions for the India market and are very pleased with the results."
"Excitel Broadband is an ISP innovator to leverage vRouter solutions in BNG configurations to service its customers," said Eric Carmès, Founder and CEO of 6WIND. "We are proud to work with Excitel Broadband and its integrator partner Extreme Broadband Services to realize the promise of software-based networking for BNG solutions in fast growth, high speed networks."
To learn more about 6WIND's BNG use case visit: http://www.6wind.com/products/solutions/vbng/
About 6WIND
6WIND's networking software solves performance and time-to-market challenges for Service Providers, Enterprises and OEMs. The company's flagship vRouter technology is available in software appliance, source code and hypervisor networking form factors optimized for cost-effective hardware, such as Commercial-off-the-Shelf (COTS) servers. 6WIND is based near Paris, France with regional offices in China and the United States. For more information visit: http://www.6wind.com.