6WIND Announces Arm® Processor Support for High Performance Networking
Extends Software Performance Across Architectures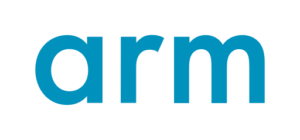 Santa Clara, CA, and Paris, France, October 10, 2017 – 6WIND, a high-performance networking software company, today announced 6WIND software support for Arm processors. For over a decade, 6WIND's 6WINDGate™ packet processing software helps customers build high performance networking products on x86 and MIPS architectures and this same support will be generally available for Arm architectures in Q1 2018. With today's announcement, OEMs and Network Builders can choose the best architecture from the industry's leading processors to meet the requirements for new generation networking designs such as Network Function Virtualization (NFV), Telco Clouds and Data Center Consolidation.
6WIND software scales across networking architectures with a choice of bare metal and virtual machine (VM) deployments:
• Server with standard NICs: x86 and Arm support for servers
• Server with Smart NICs: x86 and Arm support for servers and Arm and MIPS support for Smart NICs
• Appliance: x86, Arm and MIPS support
Migrate and Scale Seamlessly Across Architectures with DPDK
As a founder of DPDK.org, 6WIND pioneered the use of Data Plane Development Kit (DPDK) to standardize networking software on x86 and Arm. All 6WIND software is designed to leverage DPDK in a user space model that avoids Linux kernel bottlenecks for high performance I/Os. 6WINDGate packet processing software as well as 6WIND Turbo Router™, a vRouter, 6WIND Turbo IPsec™, a software IPsec VPN appliance and 6WIND Virtual Accelerator for hypervisor networking power are based on DPDK for seamless x86 and Arm support and migration.
"For over a decade, 6WIND software allows customers to build high performance networking products by giving a choice of the best architectures to fit their requirements, starting with MIPS, followed by x86 and now Arm," said Eric Carmès, Founder and CEO of 6WIND. "With 6WIND, customers can migrate and scale across architectures with the same software."
"We continue to enable an open ecosystem with Qualcomm Centriq™ 2400 so customers can assemble best of breed solutions," said Ram Peddibhotla, vice president, product management, Qualcomm Datacenter Technologies, Inc. "By leveraging the 6WIND solution with the world's first 10nm Arm-based server processor, network operators can consume an OPNFV infrastructure solution that accelerates network performance at all levels of switch, hypervisor, and virtual network functions. Enabling an efficient, highly threaded, high performance environment allows operators to continue to scale without compromising quality-of-service."
"Our close partnership with 6WIND leverages DPDK and Mellanox ConnectX® advanced networking solutions to deliver best-in-class performance to customers migrating to 25 and 100Gbps network services" said Yael Shenhav, VP Product Marketing, Mellanox Technologies. "As we expand this cooperation into the Arm ecosystem, our joint customers can now benefit from even greater choices in designing networking products and leveraging intelligent network adapters with industry-leading Mellanox and 6WIND integration."
"NXP is pleased to work with 6WIND to offer new options to service providers delivering cost-optimized, Arm-based virtual CPE solutions built around NXP's Layerscape architecture," commented Noy Kucuk, vice president, Digital Networking at NXP. "Innovative Layerscape processor-based solutions yield superior price/performance and through our collaboration with 6WIND, we deliver service-ready, commercial grade VNF offerings for virtual routing today."
About 6WIND
6WIND's networking software solves performance and time-to-market challenges for OEMs and Network Builders. The company's packet processing software and software appliances are optimized for cost-effective hardware, such as Commercial-off-the-Shelf (COTS) servers, with a choice of multicore processors to deliver a wide variety of networking and security protocols and features. 6WIND is based near Paris, France with regional offices in China, South Korea and the United States. For more information visit: http://www.6wind.com.
Qualcomm Centriq is a trademark of Qualcomm Incorporated.
Qualcomm Centriq is a product of Qualcomm Datacenter Technologies, Inc.