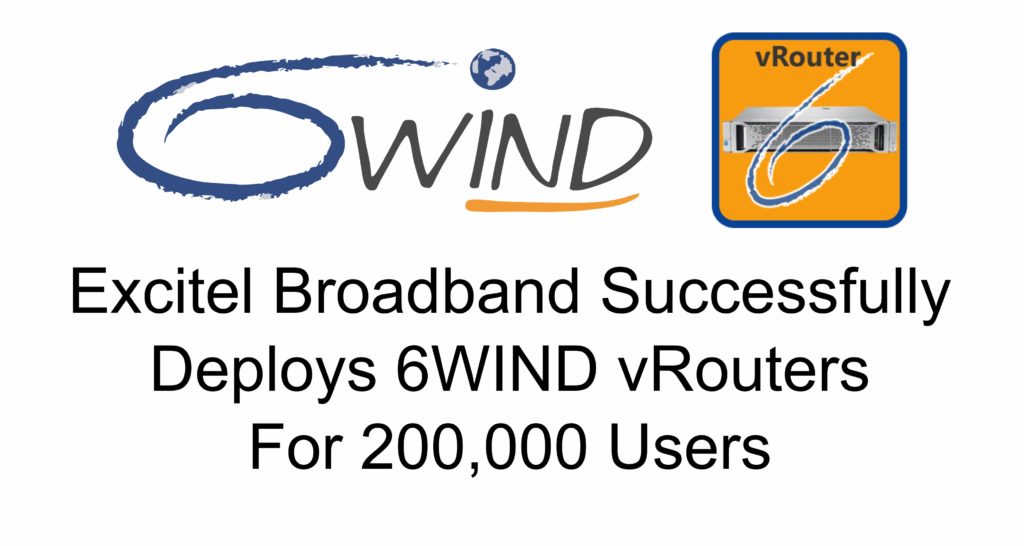 Today 6WIND announced that Excitel Broadband, an ISP providing ultra-fast broadband services in India, successfully deployed 6WIND vRouters for 200,000 users. 6WIND's vRouters are deployed in Excitel's network as Broadband Network Gateway (BNG) solutions through its integrator partner Extreme Broadband Services. For this deployment, 6WIND's vRouters replaced the MikroTik routers that lacked the scalable BNG performance required for Excitel's growing business. As a result, 6WIND's vRouters support 3X users and 4x throughput on the same x86 server platform without any additional hardware investments.
Click here to read the full press release.
"6WIND's vRouters are a testament to the power of networking software to meet the demands of our fast growing, high speed ISP business. With 6WIND software we tripled our capacity to service our customers on the same X86 server platforms without any additional hardware purchases."
Vivek Raina, CEO at Excitel Broadband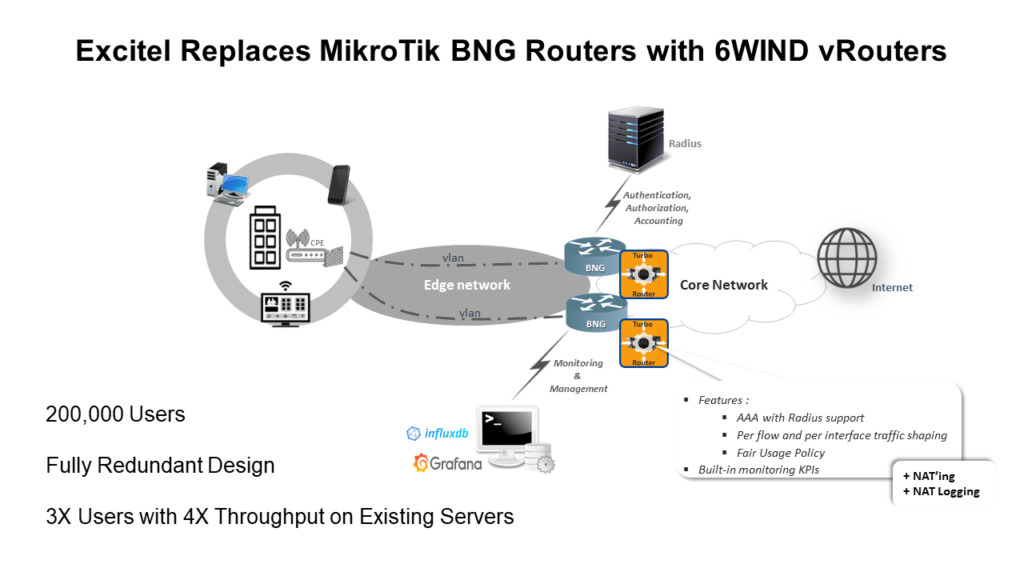 6WIND is proud to work with Excitel's strategic integrator partner Extreme Broadband Services for this successful deployment.
"As Excitel Broadband's strategic integrator partner, we selected 6WIND's vRouters for the exceptional performance, rich features, management and support, in addition to ease of operation and deployment through software. We were an early adopter of 6WIND's software solutions for the India market and are very pleased with the results."
Raunak Maheshwari, Director at Extreme Broadband Services
6WIND recognizes Excitel Broadband and Extreme Broadband Services as leading innovators in the India ISP market and we look forward to continued success working together.
"Excitel Broadband is an ISP innovator to leverage vRouter solutions in BNG configurations to service its customers. We are proud to work with Excitel Broadband and its integrator partner Extreme Broadband Services to realize the promise of software-based networking for BNG solutions in fast growth, high speed networks."
Eric Carmès, Founder and CEO of 6WIND
Contact us today for your free 6WIND vRouter evaluation. We look forward to hearing from you.