---
Please see below some interesting articles about 6WIND in a wide range of publications.
---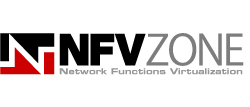 6WIND Demos Virtual Accelerator Running on HP
December 5, 2014 
6WIND at HP Discover in Barcelona demonstrated its Virtual Accelerator operating at 240 Gbps wire speed. It was on an HP server running an IP Router Virtual Machine.
"By deploying 6WIND's Virtual Accelerator on HP servers, customers can increase VM bandwidth and density and enable the transition to NFV," says Claus Pedersen, director, Server Telco and NFV, at HP.
Read the article here
---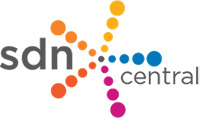 Intel Dead-Ends Its Fork of Open vSwitch
November 25th, 2014 
Intel Dead-Ends Its Fork of Open vSwitch
Intel's own version of the open source project, commonly called OVDK, was being crafted specifically to work with Data Plane Development Kit (DPDK). But as early as a year ago, the company started making plans to drop that project and instead work with the mainstream branch of OVS…
6WIND, a software company whose forte is accelerating things, happens to like Intel's approach. 6WIND accelerates OVS by running 6WIND's own networking stack (packet processing for Layers 2 through 4) in user space rather than using the stack that's in kernel space — the same method Intel is pursuing.
Read the article here
---

Roving Reporter: A New Solution for High Performance HTTP Networking
October 2014
With HTTP the primary protocol for fast-growing IoT applications – everything from static web content delivery networks (CDNs) to web cache servers and HTTP security – developers need a cost-effective way to handle lots of sessions with low-bandwidth traffic.
From a server total cost of ownership point-of-view, it's preferable to handle tens of millions of these low-bandwidth sessions running on a single server rather than a team of servers each running hundreds of thousands of low-bandwidth sessions. But how can you do that?
The answer comes in three parts. The first part is 6WINDGate* packet-processing software.
Read the article here
---

Accelerate SDN and NFV with Off-the-Shelf Software
September 2014 (10th Edition)
The proprietary, hardware-driven telecommunications and networking architectures that have served us so well for the past 20 years are beginning to strain under the demands of mobile users and high-bandwidth video. The foundation of the future is software-driven networks based on technologies such as software-defined networking (SDN) and network functions virtualization (NFV) running on industry-standard multi-core platforms optimized for communications.
Read the article on page 21 here
---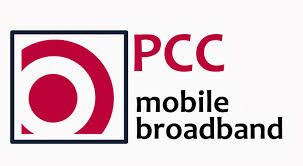 Vedicis, 6WIND Unveil Virtualized Policy Enforcement and Traffic Detection Functions
September 21, 2014
Vedicis, a leading vendor of a Software-based DPI-Policy Control platform, and 6WIND, a packet processing software vendor, this week launched the virtual Policy Control Enforcement (vPCEF) and virtual Traffic Detection Function (vTDF) appliances to support mobile operators in their move towards Network Functions Virtualization (NFV) architecture.
Read the article here
---

NFV Platforms Accelerate The Network Transition
May 20, 2014
The elevator pitch for Network Functions Virtualization (NFV) is simple: why make massive investments in custom equipment when standard servers can do the job – and with far better flexibility? The reality, of course, is much more complicated.
Read the article here
---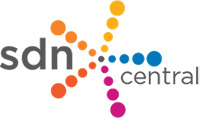 NFV Performance And Its Importance
May 16th, 2014 
As network functions virtualization (NFV) continues its evolution from lab to proofs-of-concepts (POCs), early field trials (EFTs), and implementation, early adopters are discovering both the power of virtualization and its limits.
Read the article here
---

OpenDaylight Project Expands with Avaya, 6WIND and H3C Technologies
Mar. 27, 2014
The OpenDaylight Project got three new members in 6WIND, Avaya and H3 Technologies. Since launching a year ago, membership for the OpenDaylight Project has more than doubled, with the number of companies involved now reaching 35. The community has also grown to more than 170 developers.
Read the article here
---

High Performance Virtual Switch For SDN/NFV
Mar. 26, 2014
This article in Intel Embedded Community reviews the demonstration shown by 6WIND at the Open Networking Summit in Santa Clara, California and NFV and SDN Summit in Paris showing OVS acceleration reaching 195 Gbps.
Read the article here
---

Calsoft Labs Offers NFV Systems Integration With 6WIND
Feb. 14, 2014
6WIND debuts a live high performance Broadband Remote Access Server (vBRAS) network functions virtualization (NFV) demo that addresses residential broadband and Evolved Packet Core (EPC) requirements with Calsoft Labs, Intel DPDK and Red Hat Enterprise Linux.
Read the article here
---
What's The Difference Between SDN and NFV
Jan. 19, 2014
In this article, Kelly LeBlanc, 6WIND's VP of Marketing, describes two software technologies that are driving the networking transition: Software Defined Networking (SDN), which makes it easier to build and efficiently manage large complex networks and Network Functions Virtualization (NFV) to increase telecom network resource utilization while reducing the costs associated with developing, trialing and deploying new services.
Read the article here
---
---

---
---
---
---
---
---
---
---
---
---
---
---
---
---
---
---
---
---
---
---
---
---
---
---
---
---
---
---
---
---
---
---
---
---
---
---
---